Mold Remediation in Santa Barbara County
The Santa Barbara community is characterized by beautiful residential and commercial properties. But even all that classic beauty can't escape the ever-present threat of mold contamination. Between moisture in the air and frequent water damage due to storms, flooding, and mudslides, local properties are always vulnerable to fungal attack. Nevertheless, if you need mold removal in Santa Barbara, the best possible resource is always right at your fingertips. 
One quick call to 911 Restoration of Santa Barbara puts you in contact with IICRC-certified mold inspection and mold decontamination experts. These professionals have undergone extensive training to ensure that your infestation is dealt with swiftly and completely. They take the time to conduct a full mold inspection, ensuring that every colony has been discovered and accounted for. They use the most advanced tools and techniques to get rid of your problem completely, and they dehumidify the structure of your home or business to prevent a repeat infestation. Call us at 805-254-8356 and allow us to offer you a free visual inspection.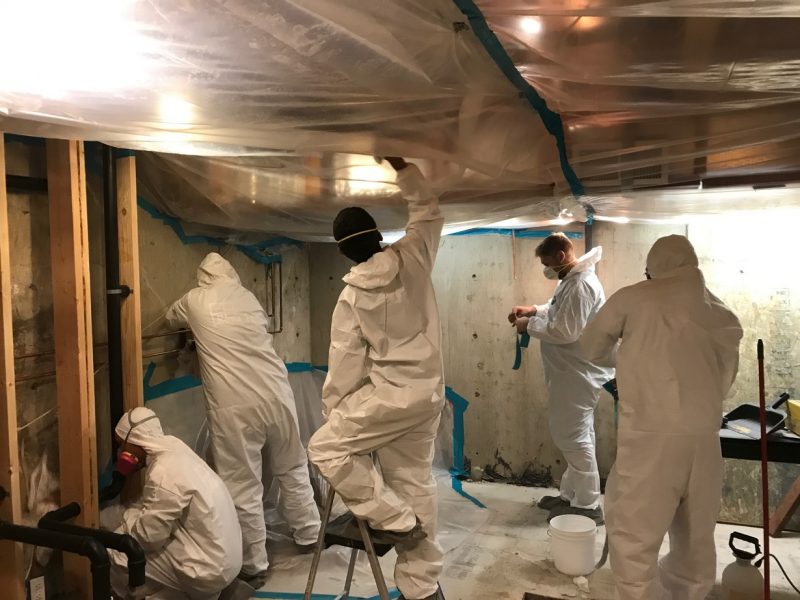 911 Restoration is locally owned and operated. Your dedicated mold remediation crew is invested in your peace of mind and the safety of your property. Everything they do is done with your well-being in mind, from providing the highest standard of service to conducting toxigenic mold removal using only the safest methods. Ultimately, their goal is to restore your property to better-than-ever condition, and they do whatever it takes to get there, including repairing any damages left by the infestation.
Mold growth can make your perfect property feel altered forever. The mold decontamination experts make sure your home or business only changes for the better. Call 911 Restoration of Santa Barbara today and look forward to a Fresh Start. Call us at 805-254-8356 and see how we can help you.
Residential And Commercial Mold Remediation In Santa Barbara
Whether you own a home or a storefront, an apartment or a bed and breakfast, one thing is certain: You've worked hard to make sure your property reflects the charm and high standards characteristic of your community.
And yet, one mold infestation can make all that effort feel like it was for nothing. Fungus eats away at the structure of your property. It creates a health hazard for the humans and pets who occupy the space. It's unsightly, it's unsafe, and because it reproduces so swiftly through airborne spores, it often feels like an uncontrollable problem.
Don't worry. No matter what type of property you own or how extensive your mold problem is, the mold cleanup specialists at 911 Restoration have everything covered.
The mold remediation team is careful to conduct a complete mold inspection, examining every square inch of your property to make sure no colony is left to spread through dark corners. Every growth discovered during mold inspection is then cleaned up using techniques appropriate for that particular species. When these experts handle mold cleanup, you can trust that their efforts are truly effective. They get rid of the growth entirely, control the spread of spores throughout the process, and dehumidify the structure to ensure no moisture is left behind.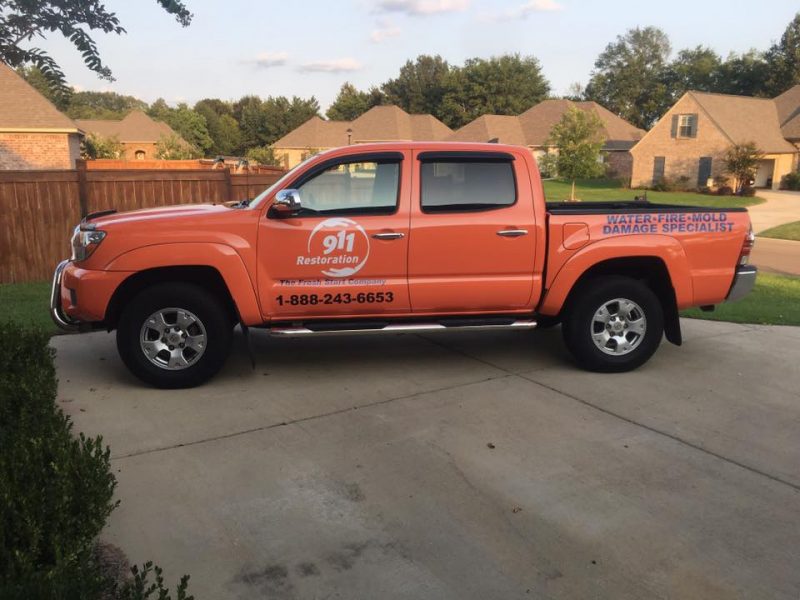 Finally, the mold decontamination crew tests the structure for any weakness or permanent damage. By its very nature, mold breaks down organic material, and if the colony had too much time to flourish before mold cleanup occurred, there could be permanent destruction to the surface where it grew. Fortunately, the mold removal staff is fully trained in property repairs. They can replace any compromised material themselves so you don't have to hire another contractor.
The bottom line is that these experts don't just scrub away your mold problem. They take every step necessary to ensure that every growth has been found and destroyed… and that your property is safe for the foreseeable future. 
Don't stress over fungus anymore. Call 911 Restoration of Santa Barbara instead at 805-254-8356.
Black Mold Cleanup
Think you have dangerous black mold on your walls or anywhere else in your home or business? Don't worry. You can always count on 911 Restoration for safe and reliable black mold cleanup in Santa Barbara.
Black mold is a toxigenic variety of fungus that releases mycotoxins into the air you breathe. These harmful particles can enter your body through your lungs, and as they build up in your system, you become increasingly at risk of developing a wide range of health conditions including allergies, dizziness, headaches, respiratory issues, and even heart problems.
If you believe you have a toxigenic mold infestation, it is important that you do not attempt mold removal yourself. By scrubbing at a colony, you force the fungus to release mycotoxins into the air and almost directly into your lungs. If you need mold decontamination for a dangerous growth, the best plan of action is to keep your distance from the colony and contact a certified mold removal contractor for a thorough mold inspection. A mold decontamination specialist can evaluate the growth and inspect the entire property to make sure there are no other colonies hidden out of sight.
Mold is unsightly and destructive, but in all mold remediation procedures, the first and greatest priority is your safety. You deserve a mold cleanup expert who understands this. For compassionate mold removal service, call 911 Restoration of Santa Barbara at 805-254-8356.
Serving the communities of Buellton, Carpinteria, Goleta, Lompoc, Los Olivos, Santa Barbara, Santa Maria, Santa Ynez, Solvang and surrounding area.