Mold Removal in Santa Maria
If you've got mold, you've got a problem. A fungal infestation is bound to wreak havoc on your home or business if you don't pursue mold decontamination right away. Mold destroys every organic material it comes in contact with, including wood, paper, glue, and fibers. But even worse than the damage to your property is the threat mold poses to your health. Most varieties of mold carry allergenic, pathogenic, or toxigenic properties. Translation: Delaying mold cleanup can literally make you sick.
Luckily, the expert technicians at 911 Restoration of Santa Barbara are always available to provide efficient and effective mold removal in Santa Maria and beyond. These specialists have undergone extensive training and have earned IICRC certification in full property restoration, so you can trust that they won't just get rid of the mold; they'll give you a fresh start in a home or business that feels brand new. Call us at 805-254-8356 and allow us to offer you a free visual inspection.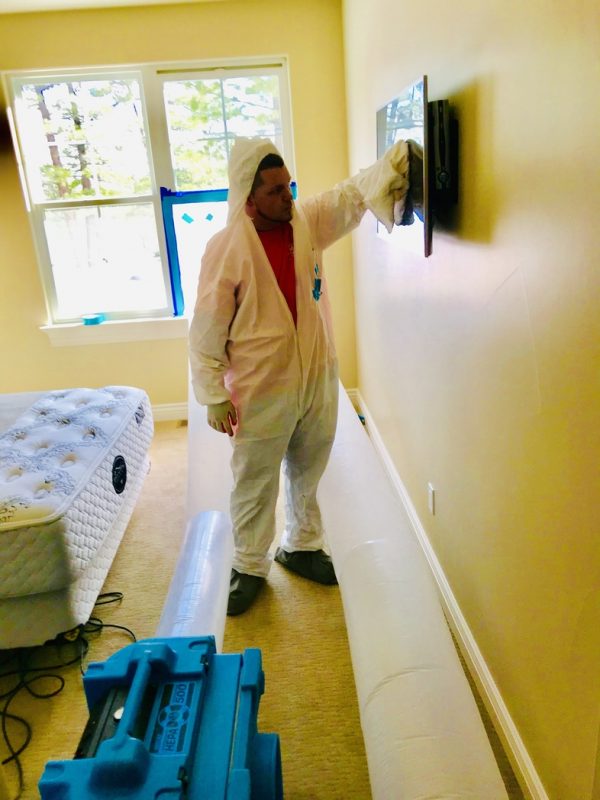 It's true. The mold cleanup crew at this locally owned and operated business understand exactly what their neighbors are going through when it comes to mold contamination. They know that an infestation makes it feel as if your home or business will be tainted forever, and they're determined to make that feeling go away with outstanding mold remediation service, surface and structural repairs, and preventative measures against future growth. 
Mold is all too common in Santa Maria due to frequent water damage from floods, mudslides, and winter storms. Nevertheless, local property owners have nothing to fear with 911 Restoration of Santa Barbara only one call away. Reach out today and put this mold disaster firmly in your past.
Certified Mold Removal In Santa Maria
Whether you own a home or a business, you cannot afford to let mold flourish on your property. A neglected infestation can lead to costly damages down the road.
911 Restoration of Santa Barbara prevents these damages by providing comprehensive mold decontamination. This means they do far more than basic mold removal. They take every step to be absolutely certain your infestation is gone… and gone for good. They even fix any damage caused by fungus, including drywall repair, flooring replacement, and carpet removal.
The mold inspection workers leave no stone unturned as they examine your property for signs of an infestation. If you've recently experienced water damage, they conduct their mold inspection with special attention to the areas most likely to have been contaminated as a result of the water invasion. Once they are satisfied that the mold inspection has revealed every possible patch of growth, they strategize a plan for mold removal appropriate to the species that has invaded your home or business. Some varieties, such as black mold, are highly toxigenic. In the case of a dangerous infestation, the mold cleanup crew will take great care to remove the colony without spreading harmful mycotoxins throughout your property.
After mold decontamination is complete, the team dehumidifies the structure using specialized fans. This way your property is left bone dry and fortified against another fungal attack.
Throughout the entire process, you can count on your dedicated mold remediation crew to communicate clearly and do their job with total transparency so you always understand what is happening and why. By the time they leave, you'll be left with a home or business that feels just as fresh and strong as the day you moved in.
Is that what you're looking for? If so, drop us a line today at 805-254-8356.
Mold in the Home and Waking Up with Dizziness
When the mold removal crew gets called for a mold inspection in Santa Maria or the surrounding area, they often learn that the property owner merely suspects mold but hasn't actually seen it. Sometimes property owners feel embarrassed or paranoid, but we want you to know that ordering a mold inspection is never a silly idea. Most property owners who suspect they have a mold infestation are correct, and the decision to pursue mold decontamination right away costs them a great deal of money in the long run.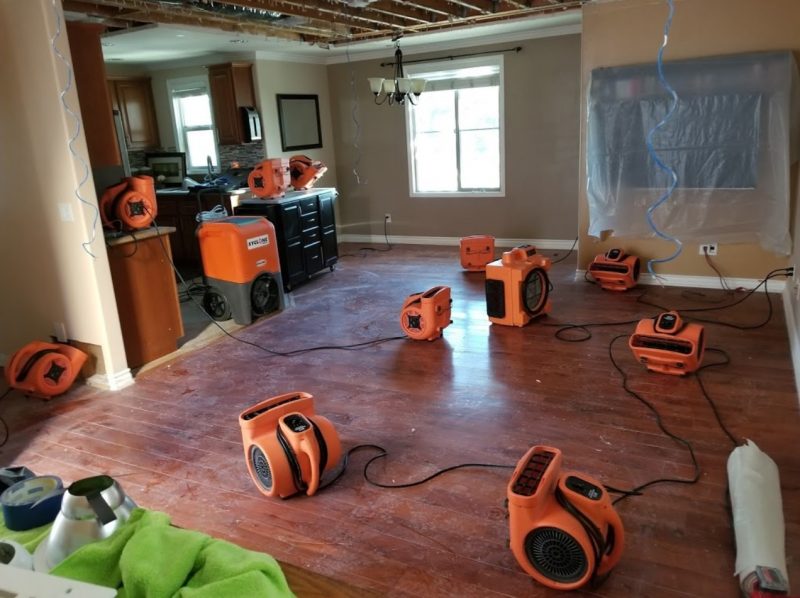 There are several different signals that could suggest it's time to call a mold cleanup expert. Perhaps there's a musty smell coming from behind your walls. You may wake up feeling dizzy or experience frequent, unexplained headaches. It may even be that you recently experienced a water disaster and are rightfully concerned that you could have developed a mold infestation as a result.
Whatever the cause of your worry, the friendly mold remediation crew at 911 Restoration is always here to help. They examine your property top-to-bottom, take your concerns seriously, and inspect the dark, hidden spaces where mold often thrives unseen. And if they discover any growth, you can feel good about doing the right thing for your property and your health by contacting a mold decontamination professional right away.
No matter how obvious or extensive your infestation is, you can always turn to 911 Restoration of Santa Barbara for compassionate mold remediation. Call us at 805-254-8356 and see how we can help.
Servicing the cities of Buellton, Carpinteria, Goleta, Lompoc, Los Olivos, Santa Barbara, Santa Barbara County, Santa Maria, Santa Ynez, Solvang, and surrounding areas.