Mold Removal in Goleta
Mold isn't just ugly. It's a rapidly spreading infestation that can make you feel like you've lost control of the property you've worked so hard to protect and maintain. A single colony can turn into a full-blown fungal attack in no time at all. The good news is that if you need mold removal in Goleta or the surrounding area, one call to 911 Restoration of Santa Barbara solves the problem. Our mold cleanup technicians can take it from there. Call us at 805-254-8356 and allow us to offer you a free visual inspection.
Every member of the mold remediation staff has been trained and IICRC certified in all aspects of mold remediation. This means they arrive at your property prepared to uncover all traces of infestation with a thorough mold inspection, eliminate every colony with advanced mold removal techniques, and prevent future growth with structural drying. They even handle repairs for any material that has been destroyed by your infestation.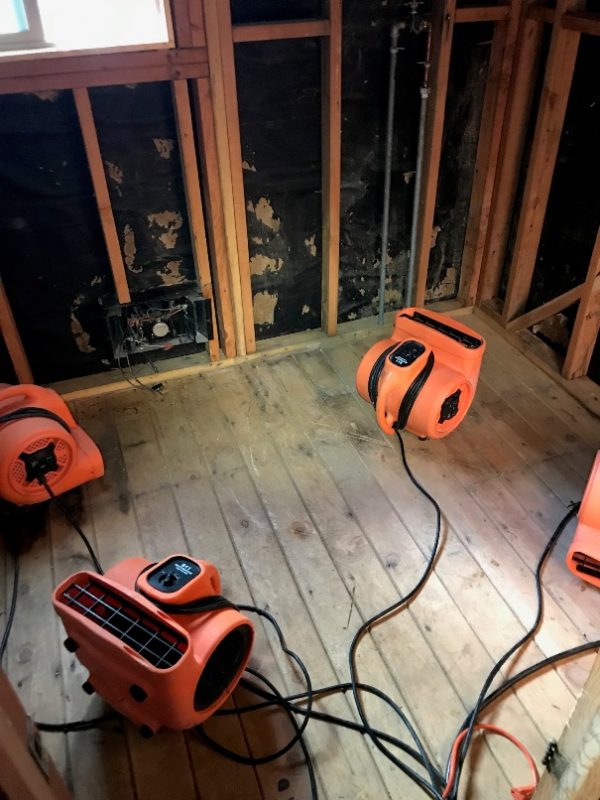 The ultimate goal is to provide you and your property with a Fresh Start. Given the frequency of water damage in Goleta and the surrounding community, the experts at 911 Restoration are all too familiar with the stress a mold infestation can cause. The mold decontamination crew is committed to helping neighbors like you through this time of stress with the very best service, clear communication, and a dedication to restoring your home or business to its former glory.
A fungal attack makes your property feel like it's not your own. Call 911 Restoration of Santa Barbara and let caring technicians put you back in control of your home or business. Call us at 805-254-8356 and see how we can help you.
Professional Mold Inspection in Goleta
Never underestimate the importance of a mold inspection performed by certified mold decontamination professionals.
All to often, property owners discover a spot of mold growth and try to handle mold removal using household cleaners. They manage to wipe away the "stain" and believe the problem is solved. It's not.
Mold reproduces rapidly by releasing mold spores into the air. These spores can travel to any other area of your home or business through air ducts, clothes, and pets. If mold spores find another damp place to land—and they often do find such a place within walls, beneath carpet, under the sink, etc.—they settle in and create another thriving mold colony. When you attempt DIY mold removal without seeking out a professional mold inspection, you are likely to only solve half the problem. 
The mold remediation experts at 911 Restoration are serious about providing a comprehensive mold inspection. They carefully examine your property to make sure every inch of growth has been discovered so that when they perform mold cleanup, they can be certain they're dealing with the entire issue and not just a fraction of it. Without property-wide mold removal, you wind up with a hidden colony spreading and destroying your structure in secret. The sooner every growth is discovered and mold decontamination is complete, the lesser your damage will be.
Even if you think you know where every trace of mold in your property is, don't risk it. Call the mold inspection specialists at 911 Restoration of Santa Barbara. Call us at 805-254-8356 and see how we can help.
A Certified Mold Cleaning Service
When you can find home remedies and DIY mold removal tutorials online, it may seem like hiring a certified mold cleanup contractor is unnecessary. Mold decontamination seems simple enough, right? Why does anyone need to be certified to handle mold?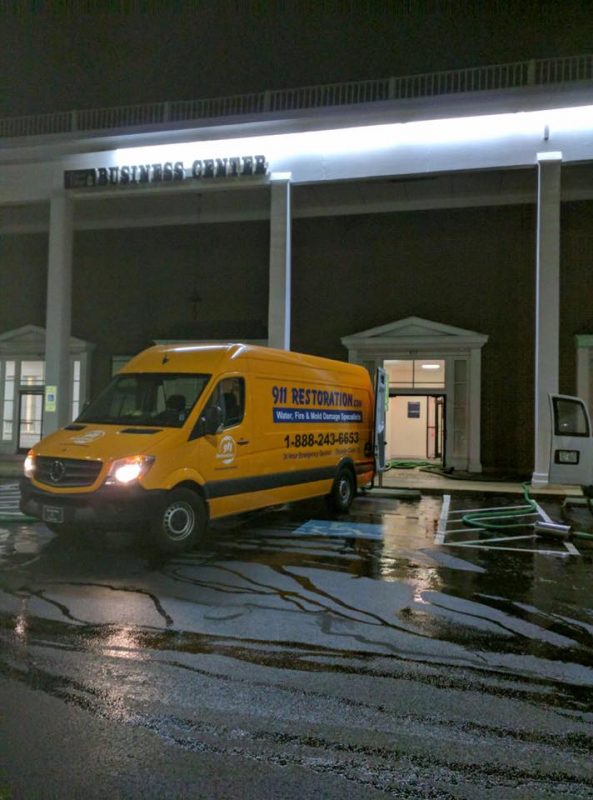 The truth is that mold is a far more complicated organism than it gets credit for. While a colony may look like a splotch you can simply wipe away, microscopic mold spores can drift through the air inside your property and stay in pores and fibers of household materials even after your best mold removal efforts are complete. Only certified mold decontamination contractors have the knowledge and tools necessary to get rid of an infestation completely and prevent against a future attack.
It's also important to note that handling mold cleanup yourself means being in direct contact with a harmful organism. You may be well aware of the toxigenic risks associated with black mold. What many property owners don't realize is that most molds present some risk to human health. If you delay mold remediation, even seemingly innocuous varieties such as a white mold can contaminate the air you breathe and cause allergies, dizziness, and headaches.
If you need mold removal in Goleta, your safest course of action is to turn your infestation over to 911 Restoration of Santa Barbara. Caring, expert technicians are standing by, ready and waiting to help you put this time of contamination behind you. Call today at 805-254-8356.
Servicing the cities of Buellton, Carpinteria, Goleta, Lompoc, Los Olivos, Santa Barbara, Santa Barbara County, Santa Maria, Santa Ynez, Solvang, and surrounding areas.