Water Damage and Mold Removal in Santa Ynez
You've put loads of time and resources into making your home or business the masterpiece it is, and when a pipe bursts or another water disaster hits, it's like watching all those precious efforts get washed away. The water damage restoration experts at 911 Restoration of Santa Barbara are committed to restoring your property to better-than-new condition. If you need mold remediation or emergency flood cleanup in Santa Ynez, count on 911 Restoration for a Fresh Start.
Every one of our water damage restoration technicians have undergone extensive training to bring you the very best options in flood cleanup, mold inspection, and mold decontamination. They are IICRC certified and the company is locally owned and operated, ensuring that you are working with a contractor who values you as a neighbor and not just another invoice.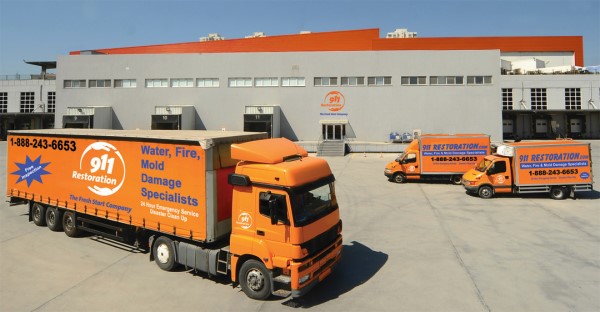 The water damage restoration staff do all they can to limit your flood cleanup and mold removal costs. They work quickly to minimize damage, take preventative measures today to fortify your property against potential disaster down the road, and help ensure you get all the insurance benefits you are entitled to. 911 Restoration works with all providers, and a staff member will sit down with you for a free insurance consultation to go over your coverage. You'll go into the water damage restoration process with a clear understanding of which services are covered by your provider, and a flood cleanup expert can file a claim for you to be sure your provider does their part.
In other words, your peace of mind takes first priority for this water damage restoration crew. Isn't that what you deserve?
For the very best service in Santa Ynez and beyond, call 911 Restoration of Santa Barbara.
Speedy Water Damage Restoration In Santa Ynez
Pipe bursts, winter storm damage, and other forms of water destruction don't stick to regular business hours, so neither do the pros at 911 Restoration.
You can reach the flood cleanup crew at any hour of the day or night. They're there for you 24/7/365, and they even guarantee an arrival time of 45 minutes or less. Once they reach your home or business, they immediately assess the situation and leap into action with a flood cleanup strategy designed to get water out of your property in the most efficient way possible. They offer a variety of emergency services. Do you need roof repair? They're on it. Emergency boarding up? No problem. Are you worried about water damage to that precious family heirloom? The water damage restoration experts even pack out and store your at-risk belongings to ensure they stay safe until the work is complete.
Of course, water is a surprisingly destructive force, and sometimes a pipe burst or property flood can be so extensive that damages do occur. You might have ruined drywall, warped floorboards, a rotted ceiling, or roof destruction. The good news is that your water damage restoration workers can make any repair, no matter what the material is or what has happened to it. They are even equipped to battle the ever-present risk of a mold infestation thanks to their certification in mold inspection and mold remediation.
A water disaster is always overwhelming, but peace of mind is only one call away. From pipe bursts to sewage backups to full-blown natural disasters, you can always turn to 911 Restoration of Santa Barbara. Give us a call today.
Comprehensive Mold Removal Services
Many property owners are curious about using cleaning products to remove mold. Are household cleaners effective? Can you save money by handling mold remediation yourself?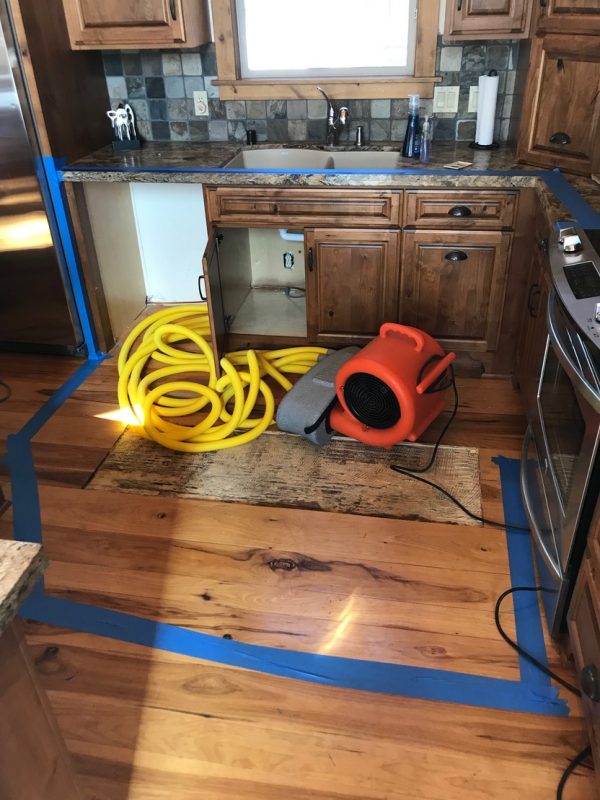 The short answer is no, not really. Even if you do find that a household cleaner helps eliminate the appearance of mold, genuinely safe and effective mold remediation requires a far more comprehensive approach from an IICRC certified professional.
The mold removal experts at 911 Restoration begin all mold remediation jobs by conducting a thorough inspection. This step is essential because fungi reproduce through airborne spores… which means the patch of mold growing in plain sight in your shower could have offspring hidden within your walls on the other side of your property. A professional mold inspection is the only way to know that you are truly addressing the entire infestation and not just focusing mold removal efforts on one colony.
Once the mold decontamination crew is satisfied that they've discovered all colonies, they handle mold removal with great caution and care. This is important because you could have a toxigenic, allergenic, or pathogenic species growing in your home. If you have black mold on your wall, for example, it's best that a mold remediation professional handles it because they know how to limit the spread of dangerous mycotoxins during the mold removal process. They also complete their work with structural dehumidifying—a step that dries out the structure completely and discourages a repeat infestation.
It's clear enough that for mold remediation in Santa Ynez and the surrounding area, it's in your best interest to call 911 Restoration of Santa Barbara. Your health and your property are on the line, so don't delay. Compassionate, expert technicians are standing by, so drop us a line today.
Servicing the cities of Buellton, Carpinteria, Goleta, Lompoc, Los Olivos, Santa Barbara, Santa Barbara County, Santa Maria, Santa Ynez, Solvang, and surrounding areas.