Mold Removal in Los Olivos
With beautiful coastal living comes the ever-present threat of mold contamination. Fortunately for property owners in need of mold removal in Los Olivos or the surrounding area, the best option is only one call away.
911 Restoration of Santa Barbara is staffed exclusively with extensively trained, IICRC certified mold decontamination technicians. These experts arrive at your home or business equipped to handle any infestation, no matter how extensive or how dangerous. They use the safest methods for toxigenic mold cleanup, they conduct a top-to-bottom mold inspection to be certain all growth is discovered and dealt with, and they use preventative measures to ensure you won't have to call for mold remediation again any time soon. They are also highly skilled in property repairs. No matter what surface your infestation has destroyed—whether it's drywall, carpet, or floorboards—the mold remediation crew replaces the compromised material and leaves your home or business in its best-ever condition.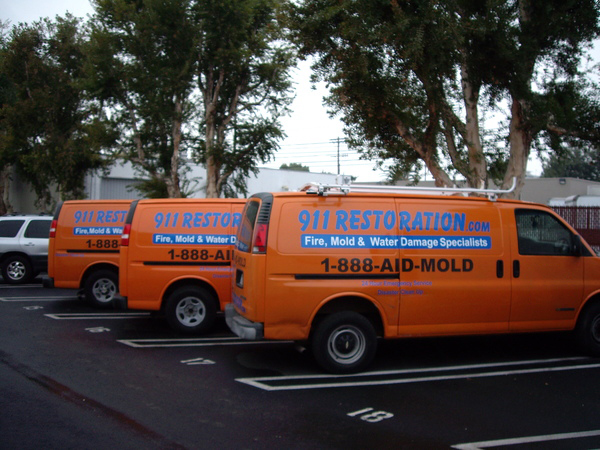 911 Restoration is locally owned and operated. The business is licensed, insured, and bonded. And you can count on every mold removal staff member to treat your beloved property as if it were their own. This is a team that cares about their local community and values every customer as a neighbor. They understand how stressful a mold infestation can be, and they do whatever it takes to give you peace of mind and restore your home or business to its former glory.
It's easier than you think to get past this nasty mold infestation. All you have to do is call 911 Restoration of Santa Barbara today.
Effective And Lasting Mold Decontamination In Los Olivos
Mold contamination can ruin the sense of peace in your home. If you own a commercial property, an infestation threatens your bottom line and compromises the welcoming atmosphere you've worked so hard to create. If you're dealing with a mold infestation today, you likely have two major concerns.
The first concern: How quickly can I get my property back to normal?
The second concern: How soon will I have this problem again?
911 Restoration of Santa Barbara provides comprehensive mold removal in Los Olivos so property owners can move forward from mold contamination without a single worry. How do our mold decontamination specialists pull this off?
First, they perform a careful and detailed mold inspection so they can be absolutely certain there are no hidden colonies left unaddressed in your property. You see, mold spreads throughout your home or business through microscopic, airborne mold spores. Even if your mold infestation is sitting in plain sight, the mold inspection crew still examines your entire property to make sure that obvious mold colony hasn't spawned other growth within your walls or under your floorboards.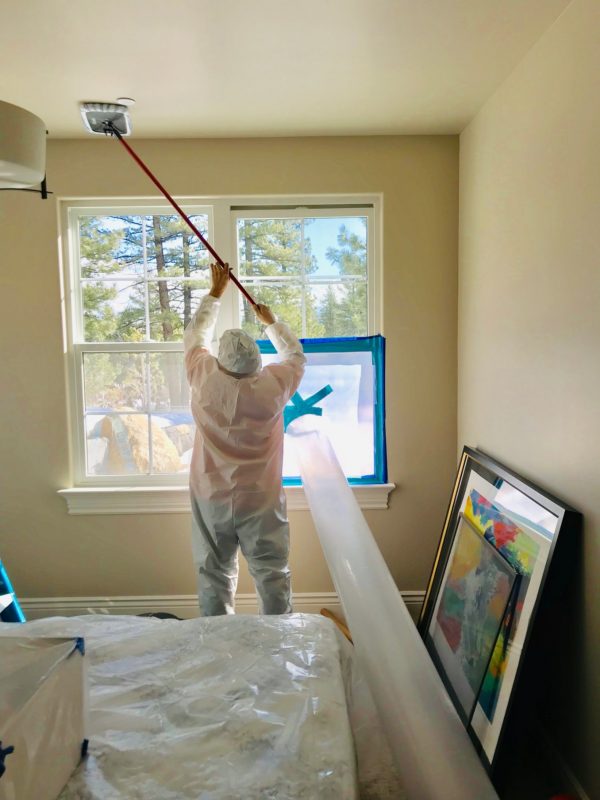 Then, when the mold remediation crew handles mold cleanup, they manage mold removal using specialized methods to limit the release of mold spores. The objective is to get the infestation out of your house or business without leaving behind an excess of spores that can create new growth. Just to be safe, however, all mold removal efforts are followed by structural dehumidifying. This means the mold remediation staff uses professional fans to dry the structure down to its core. Any moisture left inside the structure will eventually rise to the surface, and any remaining mold spores will make a home there. Structural dehumidifying helps prevent that.
As relentless as mold is, the professionals at 911 Restoration are even more determined. For lasting mold removal in Los Olivos, call 911 Restoration of Santa Barbara.
Reliable Black Mold Professionals
How do I know if I have black mold growing on my wall?
Our mold cleanup staff gets this question a lot. Because of its infamously toxigenic nature, black mold is a major concern in the local area. This hazardous fungus is typically black-green and slimy in appearance. But the only way to be truly confident in mold identification is to get a mold inspection from certified mold remediation specialists.
The mold removal technicians at 911 Restoration are certified to handle black mold and other dangerous infestations. If you suspect you have a toxigenic colony in your home or business, keep your distance from the affected area and contact mold decontamination experts right away. Black mold releases mycotoxins into the air, and when you inhale these particles, they gather in your system. Over time, they can build up and cause anything from allergies to respiratory or heart problems. 
The mold remediation staff take great care to ensure effective, lasting removal of any dangerous infestation. Their methods include special precautions to prevent the spread of mycotoxins and spores throughout your property. 
For the mold decontamination crew, your safety and wellness always come first. While you should be on high alert when it comes to potentially hazardous mold growth, there is no need to panic. You have a powerful ally in 911 Restoration of Santa Barbara. Call today and let us prove it.
Servicing the cities of Buellton, Carpinteria, Goleta, Lompoc, Los Olivos, Santa Barbara, Santa Barbara County, Santa Maria, Santa Ynez, Solvang, and surrounding areas.