Reviews
With over 30 years of experience in the restoration industry, 911 Restoration has accumulated a large portfolio of satisfied customers eager to share their positive experience with you.
Since we provide a very vast array of services, our customers vary and include all personal, business and government entities:
Celebrities and VIPs
Property owners, managers and tenants
Management companies and large complex building owners
Big corporations, insurance companies and banks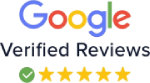 911 Restoration of Santa Barbara County - Reviews
L P

18th of July 2020

Daniel Rodriques was very professional and helpful when remediating my living room ceiling. Additionally he was helpful in determining where the leak originated and indicating I should contact a deck professional to fix the leak.

Caitlin Zeitsoff

5th of July 2020

I found this company on HomeAdvisor and placed an inquiry. Ophir phoned me within minutes of receiving the message. He was flexible on timing, as my client and I had a tight schedule. He was able to meet us within an hour today. Incredibly impressed! Thank you Ophir! Highly recommend! Caitlin Zeitsoff Interior Design

Jan McBride

18th of June 2020

Experienced. Friendly. Knowledgeable. Professional. This is what you can expect from Ophir Levin and his crew at 911 Restoration. Last year, we had heavy rains at which time we discovered a leak in the roof in the bathroom. We had to get a new roof and we later had the window replaced. But we hadn't checked for mold. Although my husband had assured me that there wasn't any, I was skeptical. So at my urging, he finally called 911 Restoration and made an appointment to have the areas inspected. The inspector arrived on time. He was friendly and knowledgeable in explaining to us how he checks for moisture and mold. After the completed his inspection, I was relieved to hear him say that we didn't have any mold issues. Thanks you so much, Ophir Levin and 911 Restoration. Your professionalism and thoroughness is appreciated. We highly recommend the services of your company.