Mold Removal in Carpinteria
Got a mold problem? Don't let mold remediation slip to the bottom of your to-do list. A fungal infestation eats away at the structure of your home or business, causing costly damages over time. Not to mention, most species of mold present a threat to your health, with consequences ranging from heightened allergies to heart problems. In other words, mold contamination is an emergency, no matter how slowly that fungus seems to creep.
The good news? 911 Restoration of Santa Barbara provides comprehensive mold removal in Carpinteria and the surrounding area. The IICRC-certified mold decontamination experts don't just get rid of the mold; they give you a Fresh Start with total restoration. If you waited too long on mold cleanup and now you have weakened drywall, contaminated carpet, or a destroyed ceiling, these experts repair the damages, replace the material, and leave your home and business feeling as strong and clean as the day you bought it.
They understand how disheartening a mold infestation can be. After all you've done to keep your property pristine, mold contamination feels like an unjust invasion. As a locally owned and operated company, 911 Restoration prioritizes the well-being and peace of mind of our neighbors. This means you can count on your dedicated mold removal crew for compassionate care, clear communication, transparent service, and lasting mold decontamination.
Don't wait another minute. Put that phone call to 911 Restoration at the top of your to-do list. Our mold remediation experts will take it from there.
Comprehensive Mold Removal In Carpinteria
Tempted to handle mold removal yourself? You wouldn't be the first. Many property owners worry about the cost of mold removal from a professional contractor, and they wonder about using cleaning products to remove mold.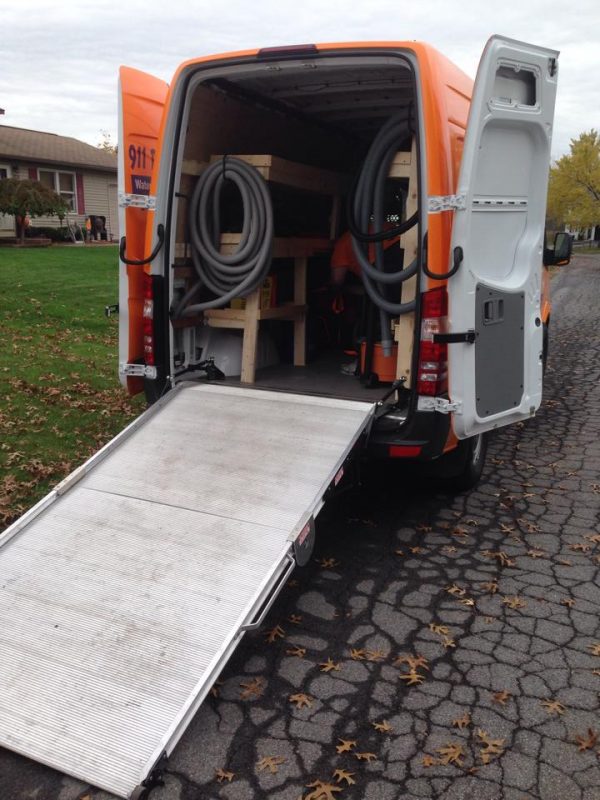 The truth is that effective mold cleanup requires more steps than merely scrubbing away at a colony. If you want to be certain your home or business is left mold-free and is guarded against future growth, you need to seek out a certified mold decontamination company like 911 Restoration of Santa Barbara.
The mold remediation crew begins their work with a complete mold inspection. They investigate all the dark corners and hidden crevices of your home or business. If you've recently had a water damage incident, they are especially careful to look in spaces that are most susceptible to growth because of that water invasion. 
Once they've identified every colony through their mold inspection, the mold cleanup crew tackles mold removal using advanced tools and techniques. But the process doesn't end with cleanup. The workers also bring in professional fans to dehumidify the parts of the property affected by mold. This means they dry the structure down to its core. If any dampness remains trapped below the surface, that moisture will eventually rise to the top, providing another damp space where mold spores can land and start another thriving colony. By dehumidifying the structure itself, the mold cleanup professionals prevent you from having to repeat the mold remediation process again in the near future.
If you need mold removal in Carpinteria, don't waste your time on home remedies. Call 911 Restoration of Santa Barbara for real, lasting mold decontamination.
Is it Dangerous to Live in a House with Black Mold?
Many property owners have heard about the dangers of black mold, but sometimes it can be difficult to separate the facts from the myths. Let us help you.
It is true that black mold presents certain dangers. Without immediate mold decontamination, black mold is left to spread and release mycotoxins, tiny particles that can then be breathed in and may cause a state of toxicity in your body. If you've experienced unexplained dizziness or headaches, it is possible that black mold is to blame. Your best option is to seek out a professional mold inspection from a certified mold remediation professional.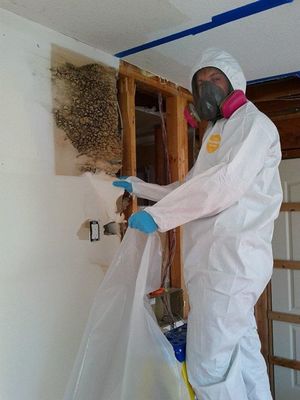 That said, black mold is not the only type of infestation that poses a risk to your wellness. While black mold is toxigenic and therefore the most potentially harmful mold, most types of fungus do present some degree of health risk. Even seemingly harmless white mold can have allergenic effects if it's not removed by a mold cleanup specialist.
No matter what type of infestation you think you have, you should always turn to the experts for a thorough mold inspection. The insight of a certified professional can offer unparalleled peace of mind, as they can help you determine the potential dangers of your infestation and the safest course of action for you, your family, your employees, and your pets.
Whether you know you have a mold problem or you only suspect you do, call 911 Restoration of Santa Barbara today. Our technicians are ready and waiting to give you a Fresh Start.
Servicing the cities of Buellton, Carpinteria, Goleta, Lompoc, Los Olivos, Santa Barbara, Santa Barbara County, Santa Maria, Santa Ynez, Solvang, and surrounding areas.