About Us
A Community-Focused Owner
911 Restoration of Santa Barbara is owned by Ophir Levin, who moved to the United States in 2013 with the goal of investing his talents in his new community as deeply as he had in the home he left behind. 
Six years later, he is a regular volunteer at his children's elementary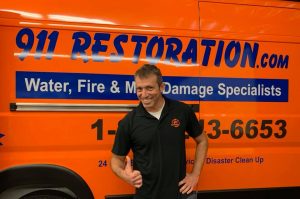 school computer lab, helping maintain the equipment and internet network. He also supports the school with volunteer traffic control and security services. He donates blood to the American Red Cross. And now, he's making his latest contribution to Santa Barbara and the surrounding communities by providing full-service property restoration as owner of the local 911 Restoration franchise.
Having weathered fire and water damage himself, Ophir understands firsthand how important it is for a community to have emergency access to exceptional restoration options. He knows the stress his customers are under when a disaster strikes, whether that disaster is a sewage backup, a property fire, an earthquake, mold contamination, or any other property nightmare. As a result, he's worked hard to train and motivate a team of compassionate professionals who are driven to provide peace of mind for their neighbors in need.
For Ophir, 911 Restoration of Santa Barbara is far more than just a business. It's a way to serve his community and an enterprise to share with his family. When you call on Ophir and his restoration crew, you can count on outstanding service from people who are genuinely invested in your recovery.
Raising the Bar for Restoration Services
911 Restoration is a nationwide restoration contractor known for providing compassionate care and the very highest standard of service. Every property restoration professional on staff is extensively trained and IICRC certified. They have mastered all aspects of restoration, no matter what type of disaster you've been through, what type of property you own, or what it takes to make your home or business better than new. From water removal to smoke remediation to structural repairs, they do it all… and they do it well.
You can be certain that the national reputation of 911 Restoration applies at the local level as well, especially with Ophir at the helm. Between his military background and successful career in the world of tech, he has learned to place a high value on discipline, hard work, and excellence. As an avid long distance runner, mud runner, racquetball and soccer player, and a regular participant in Ice Spartan Races, Ophir is also tireless and goal-oriented.
In other words, your local 911 Restoration owner is determined to go above and beyond expectations in all aspects of life, especially when it comes to his service to the community. He encourages that same drive within the members of his staff. 
For local business owners, that means 45-minute response times for emergency water restoration 24 hours a day, 7 days a week. It means comprehensive restoration and thorough inspections to make sure even the threat of long-term damage is gone following a property incident. It means clear communication, transparent professionalism, and cost-effective restoration strategies.
It means you get the very best.
A Fresh Start for the Local Community
911 Restoration champions the Fresh Start philosophy. Our team members look at every hardship as a new opportunity to rebuild better than ever. 
Before becoming a franchise owner, Ophir Levin worked with 911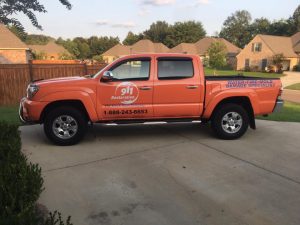 Restoration and found that the company's philosophy was deeply compatible with his own. Never one to shrink from a challenge, Ophir has always preferred to confront roadblocks head-on. He believes that a life well-lived—and a business well-run—depend on hard work, self-discipline, and a focus on the greater good. It's no wonder that when he chose to transition out of tech and into a new industry, he chose the Fresh Start company.
The crew at 911 Restoration of Santa Barbara care first and foremost about helping their neighbors through their toughest moments. Whatever unjust disaster you've been dealt—water, fire, smoke, or mold—Ophir and the disaster restoration experts at 911 Restoration are always on-call to guide you through it. They make the process as easy as possible with free visual inspections for property owners, free insurance consultations, and friendly, open communication. They move swiftly in an emergency, they repair everything from crumbled roofing to rotting floorboards, and they leave you with a property that feels brand new.
While you're thinking, "How do I clean up this mess?", Ophir and his crew are thinking, "How can we make this moment a new beginning for a customer in need?" And you can rest assured, they find the answer quickly and help you put today's emergency firmly in the past.
That attitude and drive are what make 911 Restoration of Santa Barbara your local Fresh Start company.