Mold Removal in Santa Ynez
Santa Ynez is a beautiful community, but it's not without its downsides for property owners. The local climate leads to frequent water damage, and water damage almost always results in one of the most persistent forms of property destruction: mold contamination.
If your home or business has been taken over by mold, rest assured that recovery is easier than you might think. The IICRC-certified mold remediation specialists at 911 Restoration of Santa Barbara provide fast, comprehensive mold removal in Santa Ynez and the surrounding communities. They work carefully to minimize your damages and keep costs low, and they are diligent in conducting a full mold inspection to ensure that they have addressed your problem completely.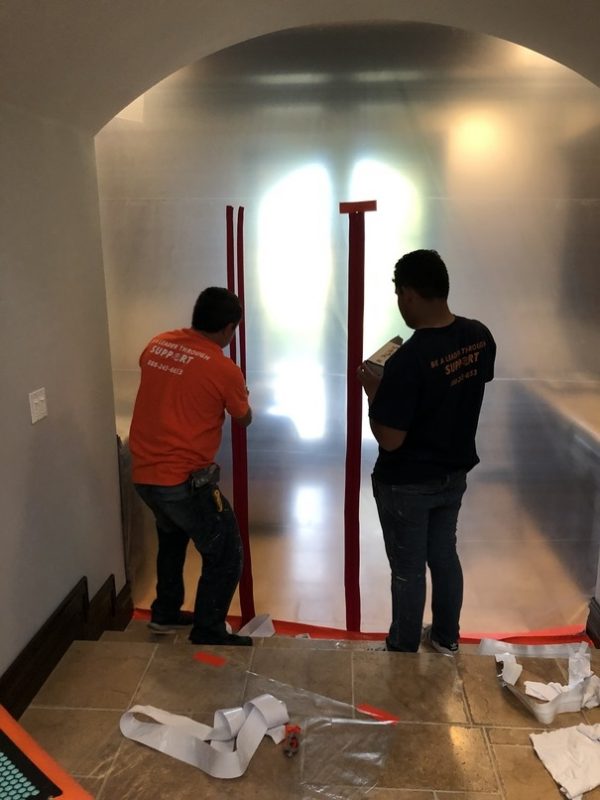 As a locally owned and operated business, 911 Restoration prioritizes the well-being of our community and neighbors. Your dedicated mold decontamination crew approaches every job with compassion and treats your beloved property as if it were their own. They recognize how much of yourself has gone into making your home or business the masterpiece it is today, and they are determined to take back control from that nasty mold invasion and make you master or mistress of your domain once again. The mold cleanup specialists believe in turning this mess into a Fresh Start for you and your property.
From the initial mold inspection to final property repairs and structural dehumidifying, the mold remediation experts at 911 Restoration have everything covered. Call now.
Comprehensive Mold Removal in Santa Ynez
Once a mold infestation strikes, you might wonder: will this happen to me again?
While there are no guarantees, the mold decontamination staff at 911 Restoration can promise you this much: they do everything they can to make sure your infestation is truly gone and unlikely to return anytime soon, starting with a comprehensive mold inspection.
Sometimes customers assume that a mold inspection is only necessary if you merely suspect you have an infestation. The truth is that even if you can see a colony growing in plain sight, you can never be sure any mold removal effort is complete without first investigating the property for signs of additional growth. Mold can reproduce rapidly throughout your home or business thanks to microscopic mold spores traveling from room to room through air ducts and on clothing. To make matters more complicated, mold prefers the dark, which means colonies are most likely to form where you can't see them. 
In other words, if you forgo a mold inspection and only perform mold removal on one visible colony, there's a high likelihood that another growth is hiding out of sight. When that colony is spared from mold decontamination, it's free to continue eating away at the surface where it grows and continue releasing spores in the air to form new colonies.
This is another reason why it's better to call on the help of a certified mold remediation contractor rather than tackling mold cleanup yourself. A mold removal specialist knows how to uncover every colony and destroy the entire infestation at once.
Whether you suspect you have mold or you know it's true, call 911 Restoration of Santa Barbara for a comprehensive mold inspection.
Can Cleaning Products Remove Mold?
Wondering if you can avoid the cost of mold removal by using cleaning products for mold cleanup?
It's a common question, and it's certainly understandable. Unfortunately, trying to save a dime by handling mold remediation yourself will only cost you in the long run. Certified mold decontamination experts tackle an infestation with a comprehensive system of mold cleanup that addresses the root of the problem and takes additional measures to prevent future growth.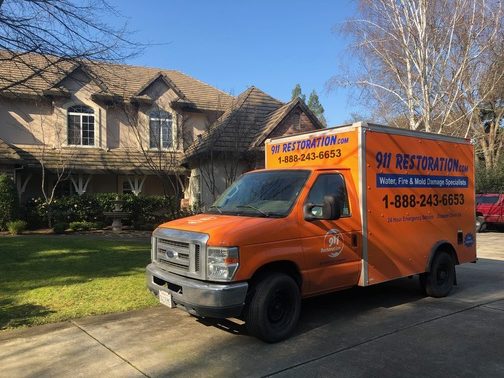 For one thing, you need a professional mold inspection in order to be certain every existing colony is taken care of. You also need structural dehumidifying to make sure the surfaces of your home or business are bone dry and inhospitable to mold spores so the infestation doesn't return. Household cleaners are rarely effective tools for mold cleanup. Fungus is extremely difficult to kill and requires professional skills and tools.
Most importantly, DIY mold removal is simply not safe. While the potential health risks associated with mold exposure vary widely from mild to severe, one concept is always the same: When you scrub at a mold colony, you force the organism to release dangerous particles into the air and potentially into your lungs. Your mold cleanup attempt can put you in direct contact with mycotoxins and other hazardous particles, and the home remedy will most likely fail at total mold decontamination, anyway.
The mold remediation staff at 911 Restoration of Santa Barbara cares about your health and the structural integrity of your home or business. They've got it all taken care of. For the very best mold removal in Santa Ynez, call 911 Restoration today.
Servicing the cities of Buellton, Carpinteria, Goleta, Lompoc, Los Olivos, Santa Barbara, Santa Barbara County, Santa Maria, Santa Ynez, Solvang, and surrounding areas.