Water Damage and Mold Removal in Santa Maria
Did a pipe burst in your home in the middle of the night? Are you dealing with a nasty sewage backup? Has a horrible storm destroyed your roof? Whatever it is that's left you standing in a flood of water inside your home or business, you can count on the professionals at 911 Restoration of Santa Barbara to fix it… and fix it fast. These experts provide 24/7 emergency water damage restoration in Santa Maria and the surrounding communities. A flood cleanup crew is guaranteed to be at your door within 45 minutes of your call, even if you call in the dead of night. Call us at 805-254-8356 and allow us to offer you a free visual inspection.
As a locally owned and operated business, the water damage restoration technicians at 911 Restoration are dedicated to providing the very best service. They consider both you and your property important elements of the Santa Maria community, and they believe in taking care of their neighbors. From their urgent response times to their high standard of service, the flood cleanup workers treat your pipe burst as if it were their own. They have all been extensively trained and IICRC certified, and they put their skills to good use as they offer comprehensive service to get you back on your feet.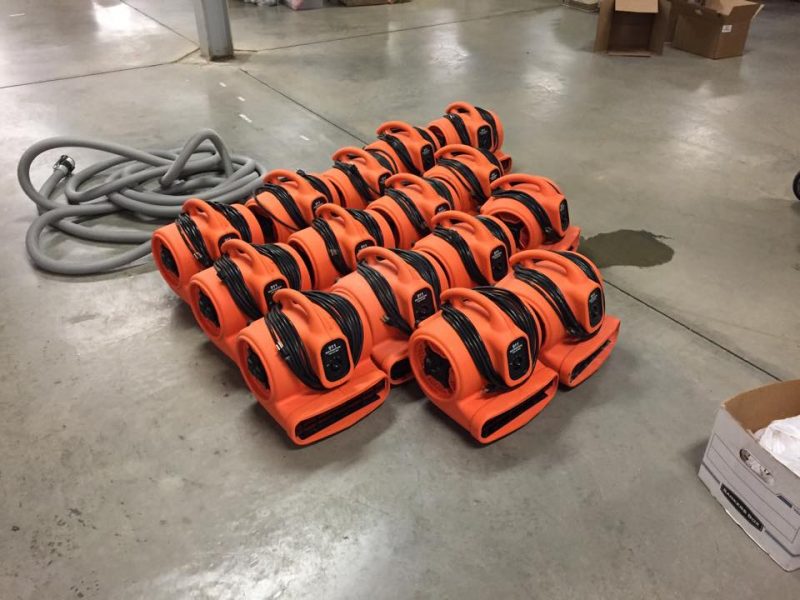 Worried about the cost of water cleanup? Your friendly water damage restoration technicians understand. In fact, their objective in providing speedy flood cleanup is to minimize your damages to make sure restoration doesn't cost a dime more than it has to. They also help you go into the water damage restoration process by offering a free insurance consultation. Once they've assessed your situation, they review your insurance with you, clarifying which services you need and which of those services your provider covers. They even help with loss itemization and claim filing. If your provider is supposed to cover mold inspection and mold remediation, your flood cleanup experts will make sure your provider follows through with coverage.
In short, 911 Restoration of Santa Barbara has your back. No matter what disaster you're in today, you can count on this crew for a Fresh Start. Call now at 805-254-8356.
Restoring Homes And Businesses After Water Damage
Whether a pipe burst has interrupted the peaceful atmosphere of your home or winter storm damage has forced you to close the doors of your business, water destruction can turn a pleasant life into a giant tangle of problems to be solved.
Not to worry. Recovery is faster and easier than you ever thought possible when you call 911 Restoration of Santa Barbara.
The flood cleanup crew works quickly using a streamlined system based on your specific water disaster. They provide a wide range of emergency services that include storm repair, roof repair, and emergency boarding up. If you have any items that are at risk of being damaged, they pack out and store those belongings before beginning the water or sewage extraction process. Then, once all water has been removed your property, the water damage restoration specialists dry out the building completely using professional fans.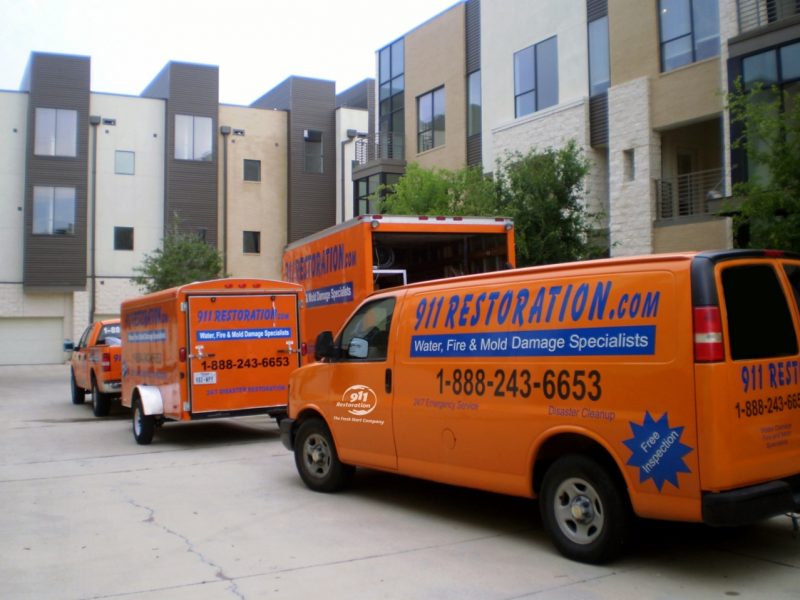 Many property owners find relief in the fact that when they call 911 Restoration, they don't have to track down another contractor to deal with damages. From a caved-in roof to rotting drywall to contaminated carpet, you can simply turn those worries over to your dedicated water damage restoration crew. The workers are experts at structure and surface repairs, and they'll have your property in top condition in no time.
It doesn't matter if you own a house or a winery. It doesn't matter if you're recovering from a pipe burst or a flood. Whoever you are, whatever you've been through, turn to 911 Restoration of Santa Barbara for the compassionate service you deserve.
Professional Mold Remediation In Santa Maria
The flood cleanup experts at 911 Restoration are also IICRC certified in mold inspection and mold removal. This is because mold spores work quickly to create new colonies in the aftermath of a water disaster. Sometimes even the speediest water damage restoration efforts cannot prevent an infestation, and that's why it is absolutely essential to follow water cleanup with a thorough mold inspection.
If you already have a mold infestation—or even if you only suspect that there is mold growing behind your walls—don't waste any time in reaching out to a certified mold removal contractor like 911 Restoration. The longer a growth is left to thrive without the interference of mold remediation, the more costly your property damages will be and the greater the risk to your health.
It's also important that you don't attempt to remove mold with cleaning products. These methods are not usually effective and can put you in direct contact with dangerous varieties of mold. For black mold cleanup—or any other type of mold removal—call the experts at 911 Restoration. They handle mold decontamination safely and they use structural dehumidifying to ensure that an infestation will not return.
The water damage restoration and mold remediation crew at 911 Restoration of Santa Barbara have your best interests at heart. For service you can count on, reach out to 911 Restoration at 805-254-8356.
Servicing the cities of Buellton, Carpinteria, Goleta, Lompoc, Los Olivos, Santa Barbara, Santa Barbara County, Santa Maria, Santa Ynez, Solvang, and surrounding areas.