Mold Removal in Buellton
Mold eats away at the materials that hold your property together. It's an insidious invader that creates a health risk for you and anyone else occupying your home or business space. It spreads quickly and contaminates your beloved property with its unsightly appearance and musty smell. But no matter how extensive your mold infestation is, it's no match for the mold remediation experts at 911 Restoration of Santa Barbara. These highly trained technicians provide comprehensive mold removal in Buellton and beyond, ensuring that you get more than mold cleanup; you get a Fresh Start for your property and yourself.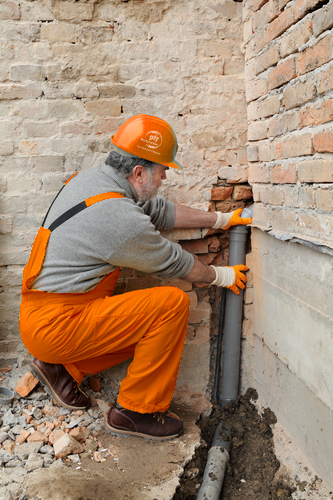 The mold removal crew at 911 Restoration is IICRC certified and prepared to handle any species of mold as well as any damage the infestation may have caused. Because fungus thrives in dark spaces—hidden behind walls, on sheetrock, and in pipes—it's not uncommon for an infestation to wreak structural havoc before it's discovered. But no matter what material has been compromised by mold, your dedicated mold cleanup experts are equipped to handle all repairs and leave your property in better-than-new condition.
911 Restoration is locally owned and operated. The business is licensed, insured, and bonded, and serves both residential and commercial properties with mold inspection, mold removal, and full property restoration. All mold decontamination technicians meet the highest industry standards, and they approach your unique situation with compassion and understanding.
No matter how horrifying your mold infestation feels today, you can trust that this moment will be behind you and long forgotten in no time. All you have to do is call 911 Restoration of Santa Barbara.
Certified Mold Specialists You Can Trust
All mold cleanup technicians at 911 Restoration share a common goal: to provide the very best mold removal in Buellton and the surrounding area. These experts value their community. As a neighbor, you can trust that they'll do whatever it takes to ensure you and your property are safe from the long-term effects of mold damage.
All too often, property owners dismiss a mold infestation as a minor stain on their home or business. The reality is that fungus can do serious damage if you put off professional mold removal. In nature, mold is in charge of breaking down organic material. In the context of your home or business, this means an infestation is always hard at work destroying wood, carpet, glue, and wallpaper. The longer you wait on mold remediation, the more costly your structural damages become.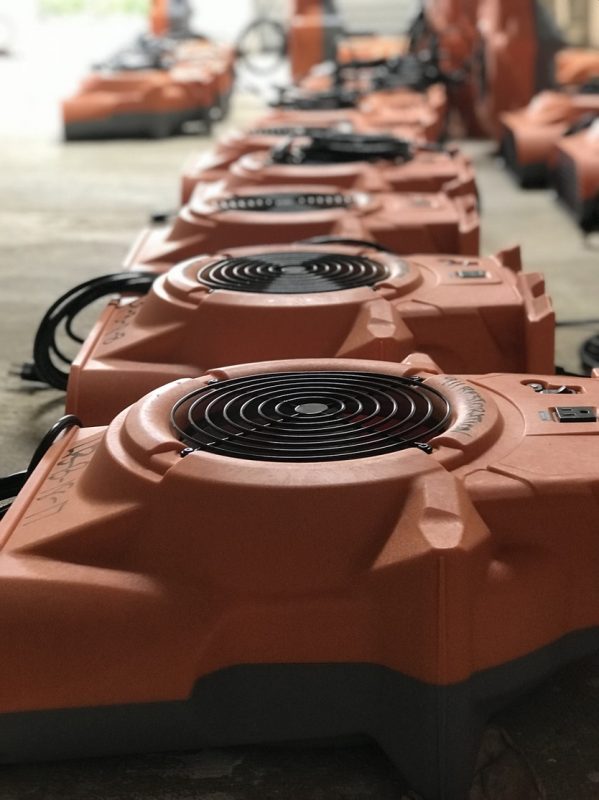 Even more importantly, most varieties of mold are allergenic, pathogenic, or toxigenic. This means that neglecting your own mold cleanup needs could result in harmful particles in the air, ultimately putting humans and pets at risk of inhaling these particles and developing health problems ranging from dizziness to major respiratory issues.
With these risks in mind, it's important to not only pursue mold decontamination right away, but to reach out to a certified mold remediation specialist you can trust. The mold removal experts at 911 Restoration put your mind at ease right away with a thorough mold inspection. From the moment they arrive at your property, it's clear that these professionals are invested in providing the best mold inspection and mold decontamination service possible to ensure your safety and the security of your home or business.
That is exactly the kind of care you deserve. Don't underestimate the danger of mold — or the expertise of 911 Restoration of Santa Barbara. Call today.
Full-Service Mold Removal In Buellton
"Can't I just use cleaning products for mold removal?"
This is a question our mold remediation experts get a lot. The answer is that do-it-yourself mold cleanup techniques are only going to increase your cost of mold removal in the long run, because real, lasting mold remediation is a multi-step process.
First, the mold decontamination specialists conduct a top-to-bottom mold inspection to make sure no colony is left to thrive behind your walls unseen. Once they know the full extent of your infestation, they tackle mold cleanup. Unsurprisingly, they do not use household cleaners for mold removal; they use professional-grade tools instead. Then, once the mold is gone, they conduct structural dehumidifying to ensure the infestation will not return.
In other words, if you attempt mold remediation with a bottle of bleach, the absolute best case scenario is that you temporarily get rid of a single colony. But without a professional mold inspection, you can't be certain you've eliminated any additional colonies that infestation may have spawned. Plus, without structural dehumidifying, spores left behind are likely to land on the same damp surface and create a new growth.
For lasting solutions to your mold problem, call 911 Restoration of Santa Barbara. Our dedicated mold remediation experts will take your property back from fungus and make it feel like home again.
Servicing the cities of Buellton, Carpinteria, Goleta, Lompoc, Los Olivos, Santa Barbara, Santa Barbara County, Santa Maria, Santa Ynez, Solvang, and surrounding areas.