Water Damage and Mold Removal in Santa Barbara County
Do you need emergency flood cleanup in Santa Barbara County? Then you need 911 Restoration of Santa Barbara.
No matter when your property is struck by a pipe burst, sewage backup, or any other water disaster, you can have highly trained, IICRC-certified water damage restoration technicians at your door in no more than 45 minutes. It doesn't matter if it's noon on a holiday or 3:00 a.m. on a Sunday. 911 Restoration provides expert water damage restoration 24/7/365. Call us at 805-254-8356 and allow us to offer you a free visual inspection.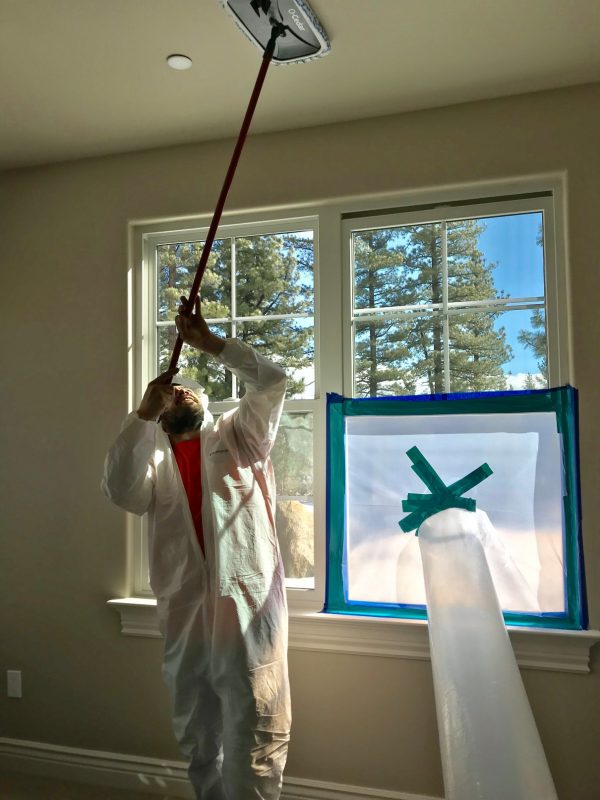 The flood cleanup technicians serve homes and businesses alike. They are extremely skilled in every aspect of water damage restoration, including structural repairs, mold inspection, and mold remediation. In a beautiful-but-complicated climate like Santa Barbara County, these experts have to be prepared to handle any disaster, from flooding and mudslides to pipe bursts and storm damage. No matter what part of your property is soaked, rotting, broken, or contaminated, they'll make the whole place feel brand new again.
If you're concerned about the cost of mold removal and water damage restoration, you can be certain this staff does whatever it takes to make this process painless and put your mind at ease. They work with all types of insurance and even provide a free insurance consultation. Depending on your specific situation, flood cleanup could include a complicated range of services, including roof repair, mold inspection, mold decontamination, and the like. The water damage restoration staff recognizes that when your mind is already spinning from a pipe burst disaster, it's not easy to sort through complicated insurance coverage. That's why they sit down with you to explain exactly which services your provider will pay for, so you can go into the flood cleanup process with crystal clear expectations.
When you call 911 Restoration, you know your best interests are covered. Reach out today for compassionate care and the highest standards in property restoration. Call us at 805-254-8356 and see how we can help.
24/7 Water Damage Restoration in Santa Barbara County
The phone lines at 911 Restoration of Santa Barbara are always open. You have no control over when that pipe burst strikes, so the water damage restoration staff makes sure there is always a crew available to respond to your water emergency the moment it happens.
And what can you expect when the flood cleanup workers arrive (in 45 minutes or less)?
You can expect a rapid assessment of your unique situation and an expert strategy for taking your property from drenched to dry as quickly as possible. If you need emergency roof repair, storm repair, boarding up, leak detection, sewage extraction, water removal, or any other urgent service, they've got it covered. They sanitize and clean the area and they use specialized fans to remove every trace of moisture from the structure.
Do you suspect you might wind up with permanent destruction from your water incident? Even with the fastest service, it's still possible to incur damage from rotting structures or a fast-developing mold colony. If this is the case for your property, don't sweat it. The water damage restoration specialists are experts in structural and surface repairs. As for mold contamination, they complete every job with a thorough mold inspection and handle mold removal for any infestation they discover.
In other words: You're in great hands with 911 Restoration of Santa Barbara. Call today for peace of mind and a Fresh Start. Call us at 805-254-8356.
A Certified Mold Specialist You Can Trust
If you're looking for professional mold remediation in Santa Barbara County, look no further than 911 Restoration.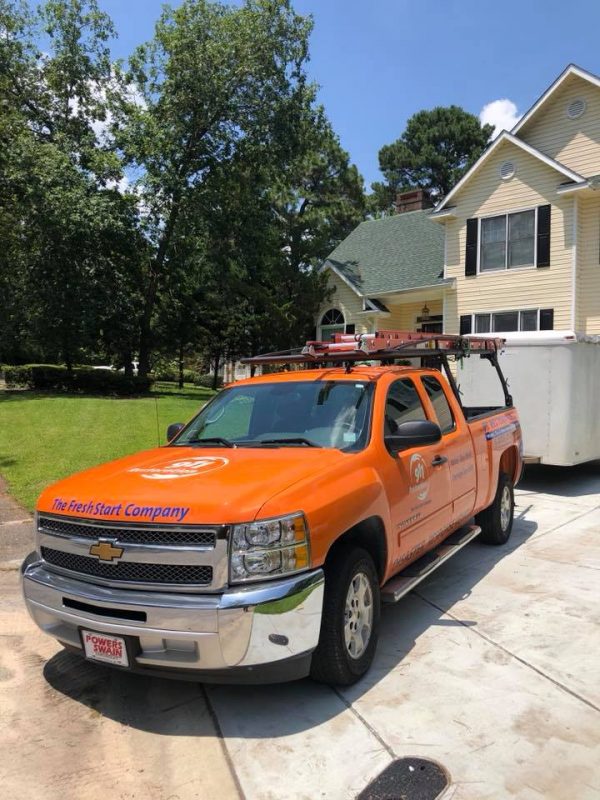 The mold removal staff is dedicated to providing safe and effective mold remediation with total transparency. Mold is a particularly insidious property problem, because it grows in dark, hidden areas and poses a tremendous threat to both your health and the integrity of your home or business. Fortunately, the mold remediation professionals at 911 Restoration treat your beloved property like their own, which means they won't be satisfied with anything less than a completely thorough mold inspection. They know the telltale signs of a hidden infestation, and they examine every dark corner to make sure they're not missing a single colony. If their mold inspection leads to a discovery of growth, they employ the safest and most reliable methods to ensure truly effective mold removal.
Structural dehumidifying is one of the most essential aspects of the mold remediation process. Mold spores are always in the air around you, and if any surface or structure is left damp after mold removal is complete, those spores can always land again and start a new colony right away. Your dedicated mold removal workers are determined to get you out of the infestation-mold remediation cycle. Structural dehumidifying is an important part of that effort.
Whatever challenge your property is now facing, you deserve restoration service from a contractor who values you as a neighbor. That's exactly what you get from 911 Restoration of Santa Barbara. Give us a call and let our expert technicians take care of you. Call us at 805-254-8356.
Servicing the cities of Buellton, Carpinteria, Goleta, Lompoc, Los Olivos, Santa Barbara, Santa Barbara County, Santa Maria, Santa Ynez, Solvang, and surrounding areas.