Water Damage and Mold Removal in Los Olivos
If you need flood cleanup or mold removal in Los Olivos or the surrounding area, you need 911 Restoration of Santa Barbara. The technicians at 911 Restoration are dedicated to giving you a Fresh Start with comprehensive water damage restoration service. No matter what you've been through—be it a pipe burst, a property flood, a winter storm, or any other water disaster—this crew knows how to make your home or business brand new again. They take care of everything from water and sewage extraction to damage repairs and mold decontamination.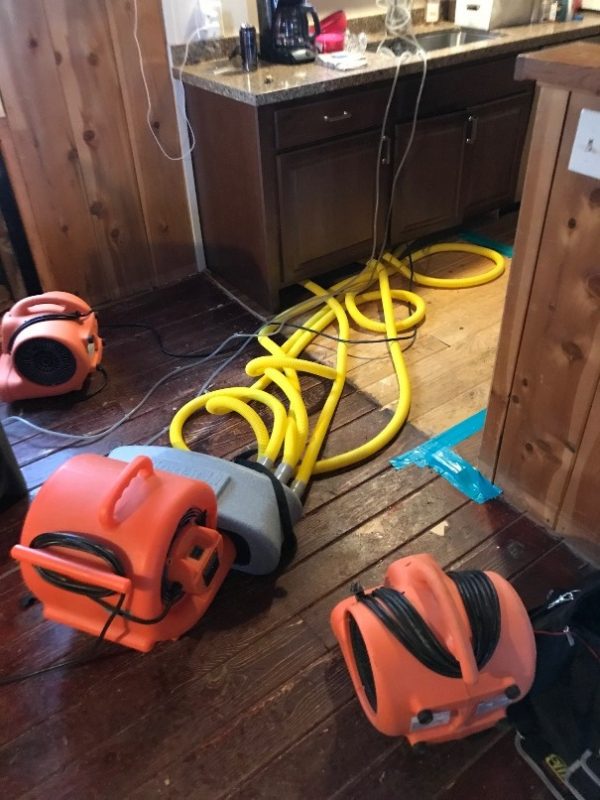 Just as important, the water damage restoration crew is available around the clock, every single day of the year. Even if a pipe bursts in your property at 2:00 in the morning or at noon on New Year's Day, you can trust that an emergency flood cleanup crew will be at your door in 45 minutes or less. They take care of any emergency need you have, including boarding up, roof repair, and packing away any belongings in harm's way. 
Not only are the water damage restoration and mold remediation experts fast, they're also compassionate. Their greatest goal is to give you peace of mind. This means urgent service and the highest professional standards. Every staff member has achieved IICRC certification after rigorous training, so you can rest assured that your beloved property is in good hands. They also go the extra mile to alleviate your cost concerns by providing a free insurance consultation. The water damage restoration process can get complicated when you require additional services such as sanitation, structural repairs, mold inspection, and mold removal. It isn't always obvious which of these services your provider will pay for. Not to worry. A friendly flood cleanup expert finds those answers for you so you can go into the restoration process with eyes wide open.
At 911 Restoration of Santa Barbara, we believe in taking good care of our valued neighbors. Call today for the very best in water damage restoration and mold removal.
Comprehensive Water Damage Restoration In Los Olivos
The path to a fully restored property requires much more than basic water extraction and structural drying. Fortunately, you can count on 911 Restoration to do everything it takes to make your home or business new again.
Your dedicated flood cleanup crew rushes to the scene the moment your call comes in. When they arrive, they assess the situation to determine the best strategy for water removal and property restoration. Their first order of business is to stop the flow of water and eliminate all moisture from your home or business. This could mean emergency boarding up, storm repair, roof repair, leak detection, water extraction, sewage removal, or anything else it takes to get rid of the water. They bring in heavy duty fans to dry your property to the core.
Then, once all dampness is gone, they clean, sanitize, and evaluate the damage. Through structural testing, they determine whether there is any weakness, rotting, or damage that must be repaired. If there are problems, they handle those fixes themselves, whether you need new roofing, drywall, or carpet. They also inspect for mold, careful to examine dark, hidden corners that are often damp and welcome mold in the wake of a pipe burst or other water damage incident. If they discover an infestation during mold inspection, they handle mold remediation themselves.
The bottom line is that 911 Restoration thinks of everything you need to move forward from today's disaster. If you need flood cleanup in Los Olivos, call 911 Restoration of Santa Barbara for a Fresh Start.
Is it Bad to Live in a House with Mold?
Whether you own a house or a commercial property, a mold infestation should be dealt with right away. 
If you put off getting a professional mold inspection or pursuing mold removal for an existing colony, you risk costly damages in the long run. Without prompt mold remediation, an infestation will spread throughout your home or business, literally eating away at the wood, wallpaper, glue, and other organic materials that hold your property together. And because mold reproduces through airborne mold spores, allowing an infestation to thrive in one corner of your home puts you at increased risk of a second, third, or fourth infestation in other parts of your property.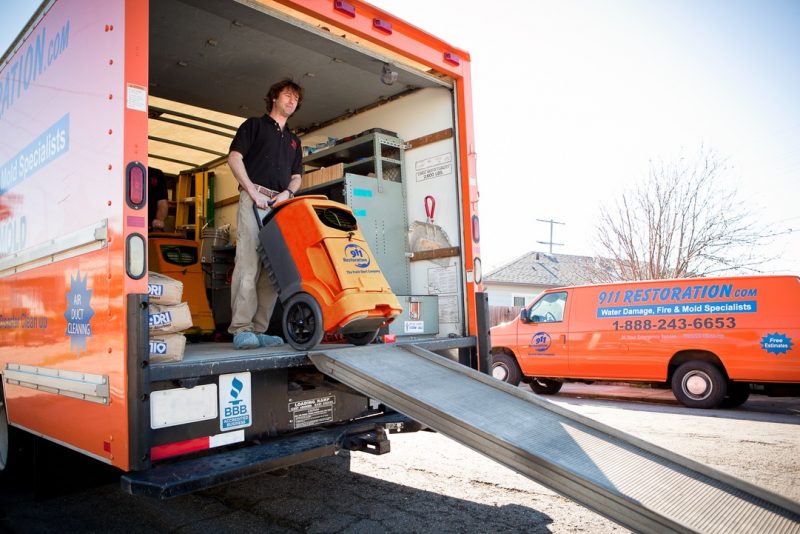 It is also worth considering the risk to human and pet health when you let mold remediation fall to the bottom of your to-do list. You likely know the dangers of putting off black mold cleanup, but this toxigenic variety is not the only type of mold that requires immediate removal. Most species of mold are allergenic or pathogenic, releasing particles into the air that can cause a wide range of health problems, from heightened allergies to heart conditions. Even seemingly harmless white mold has a hazardous effect.
The mold remediation specialists at 911 Restoration of Santa Barbara take care of your infestation quickly and completely. They conduct a thorough mold inspection to be certain all hidden colonies on your property have been found and addressed. They use the latest methods to handle mold removal safely, careful to limit the release of spores and dangerous particles. The mold remediation workers also dehumidify the structure itself, preventing mold spores from landing on the same surface and starting a brand new colony.
Whether it's mold removal or flood cleanup after a pipe burst, the technicians at 911 Restoration do everything with your future in mind. Their goal is to leave you with a property that's stronger than ever. Don't settle for second best. Call 911 Restoration of Santa Barbara now.
Servicing the cities of Buellton, Carpinteria, Goleta, Lompoc, Los Olivos, Santa Barbara, Santa Barbara County, Santa Maria, Santa Ynez, Solvang, and surrounding areas.