Water Damage and Mold Removal in Goleta
Who do you call when a pipe bursts in the middle of the night? Who will clean up the water when your business has been nailed by a winter storm? And who can you trust to make sure your Goleta property is clean and healthy again after an out-of-nowhere sewage backup?
The answer to all these questions is 911 Restoration of Santa Barbara. Our expert technicians are on call 24/7, ready and waiting to provide water damage restoration in Goleta and the surrounding areas at any time of the day or night. No matter when your property is struck by a water disaster, call on this crew and expect flood cleanup workers at your door in 45 minutes or less, guaranteed. Call us at 805-254-8356 and allow us to offer you a free visual inspection.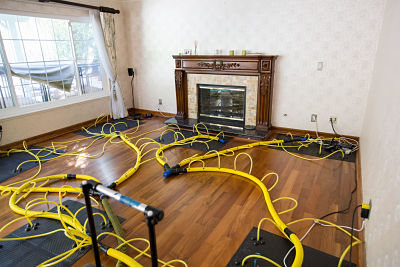 911 Restoration of Santa Barbara operates on the philosophy that all of life's challenges are truly opportunities for a Fresh Start. The water damage restoration crew makes it their goal to not just get rid of your water problem, but to handle all repairs and mold remediation, restoring your property to better-than-new condition. Every flood cleanup technician has undergone extensive training and earned IICRC certification, guaranteeing that they have what it takes to restore your home or business to its former glory.
You can also trust that these experts value you as a neighbor and treat your water damage emergency accordingly. Not only do they provide an emergency response and fulfill the highest standard of water damage restoration service, but they also go the extra mile to give you ultimate peace of mind. This means clear and regular communication, genuine compassion, and a free insurance consultation so you know exactly which flood cleanup services are covered by your provider, from roof repair to mold decontamination.
If you've been struck by a pipe burst or any other unexpected water disaster, don't panic. Just call 911 Restoration of Santa Barbara at 805-254-8356.
Emergency Flood Cleanup For Commercial And Residential Properties
Between its beautiful beaches and historical monuments, Goleta is an incredible place to live and work. Nevertheless, local property owners are always at risk of water damage, no thanks to winter storms, occasional floods, and the prevalence of run-of-the-mill incidents like pipe bursts and sewage backups.
The good news is that 911 Restoration of Santa Barbara has comprehensive solutions for everyone, no matter what type of property you own or what sort of disaster your property has been through. Even better, the water damage restoration crew responds urgently to every emergency call, arriving at your home or business in 45 minutes or less so they can resolve the damage quickly, allowing you to get back to your regularly scheduled life.
In addition to emergency flood cleanup, you can also expect comprehensive service from your dedicated water damage restoration crew. Once they've done everything necessary to remove water from your property—including boarding up, roof repair, water extraction, and structural drying—they handle any repairs necessary to restore your home or business. They know you don't truly have your life back until your property is strong, clean, and safe again. So, if they detect any damage or weakness, they repair it. They also provide a mold inspection and handle any necessary mold removal. 
Whether it's a pipe burst or a different disaster, a water incident can be a huge interruption to your way of life and a threat to your bottom line. Trust our water damage restoration crew to get you back on your feet immediately. For fast, expert flood cleanup in Goleta and beyond, call 911 Restoration of Santa Barbara at 805-254-8356.
Black Mold Remediation In Goleta
Many property owners who have dealt with water damage are very concerned about the possibility of developing black mold. It's an understandable concern. Mold can grow within 24-48 hours following a water damage incident, and toxigenic black mold is all too common. Fortunately, the mold remediation crew at 911 Restoration are IICRC certified in mold removal. They conduct thorough mold inspections, careful to examine hidden-away areas to eliminate the possibility that black mold is growing within your walls. If their mold inspection leads reveals an infestation, you can trust that this crew provides safe and effective mold removal.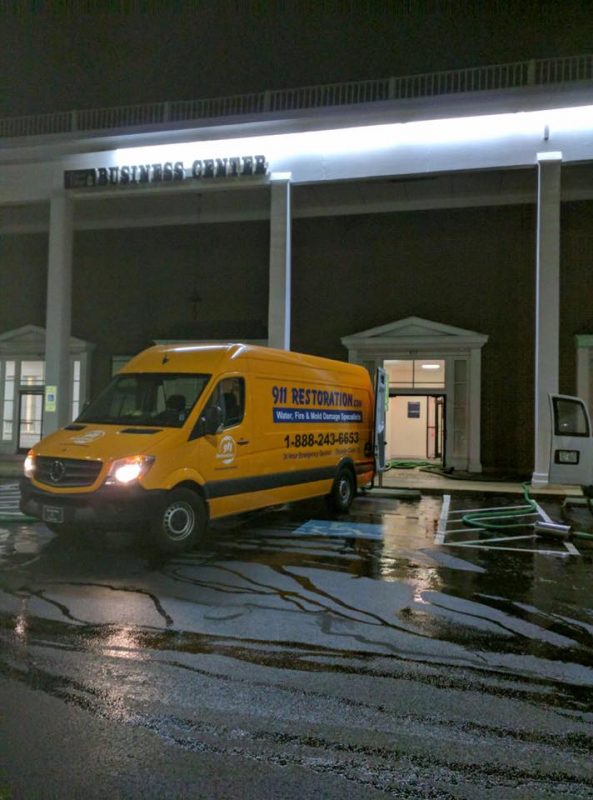 It is important to leave black mold decontamination to a certified mold remediation contractor. DIY mold removal is neither safe nor effective. When you scrub at a black mold colony, you put yourself in direct contact with the dangerous mycotoxins that can cause serious health problems when inhaled. Not to mention, eliminating the appearance of a mold colony is only one small step in an effective mold remediation process.
The certified mold removal experts at 911 Restoration use the most advanced procedures to handle mold removal without spreading spores or mycotoxins. And they complete mold remediation with structural dehumidifying to prevent a repeat infestation. If the mold has already caused permanent damage to the surface where it grew, the team even handles repairs, whether that means replacing drywall or tearing out carpet.
As far as 911 Restoration is concerned, your wellbeing comes first. They always think seven steps ahead to make sure every risk has been eliminated and your property will stay strong, clean, and beautiful long into the future. Call today for your Fresh Start. Call us at 805-254-8356 and see how we can help.
Servicing the cities of Buellton, Carpinteria, Goleta, Lompoc, Los Olivos, Santa Barbara, Santa Barbara County, Santa Maria, Santa Ynez, Solvang, and surrounding areas.