Water Damage and Mold Removal in Carpinteria
Your Carpinteria property is a testament to your hard work. It doesn't matter if you own a home or a business — either way, you've poured money, sweat, and tears into making that place the refuge that it is. And that's exactly why a pipe burst or any other water damage incident is bound to feel like a malicious invasion.
911 Restoration of Santa Barbara understands how you feel. Our friendly water damage restoration technicians know how devastating a property disaster can be, and they know what it takes to deliver peace of mind in addition to excellent service. You can reach the flood cleanup crew 24/7/365, which means if your pipe burst happens in the middle of the night, you don't have to wait for office hours to get relief. In fact, the water damage restoration staff will be at your door in 45 minutes or less, no matter when you call.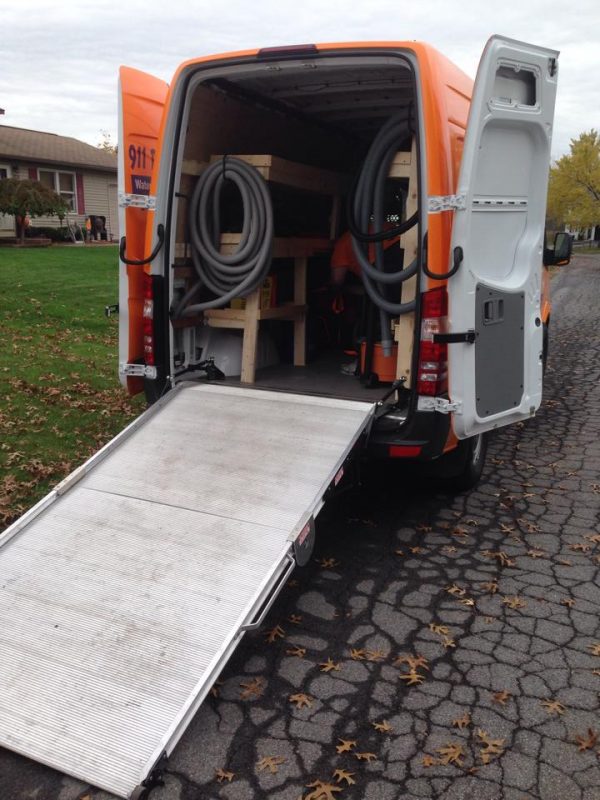 These flood cleanup and mold remediation professionals have all undergone extensive training and are IICRC certified. This means they know how to provide the very best in comprehensive restoration service. They handle everything imaginable, from packing out and storing your at-risk belongings to water extraction to damage repairs. They even conduct a mold inspection and handle all your mold remediation needs.
And what is the cost of mold removal and water damage restoration?
Well, rates vary depending on the needs of your specific situation. But one thing that's true no matter what: The flood cleanup staff at 911 Restoration works quickly to minimize damages and therefore reduce expenses. They also provide a free insurance consultation so you go into the process knowing exactly which services are covered by your provider.
When it comes to pipe bursts and other property disasters, you're never alone. For outstanding service and compassionate flood cleanup in Carpinteria and the surrounding area, call 911 Restoration of Santa Barbara today.
Comprehensive Water Damage Restoration In Carpinteria
The flood cleanup and mold remediation professionals at 911 Restoration of Santa Barbara stand together behind one principle: Every disaster is an opportunity for a Fresh Start.
The comprehensive water damage restoration service provided by the staff at 911 Restoration proves it. These experts are determined to leave you with a home or business that feels even better than new. 
They begin by eliminating the source of your water disaster and removing the water or sewage itself. If you need emergency boarding up, storm repair, leak detection, water extraction, or anything else, they're on it. They dry out your property completely with the use of professional fans, and they conduct a mold inspection to be sure today's water disaster doesn't turn into tomorrow's mold infestation.
The water damage restoration experts also test the structure of your home or business to make sure it's still sound after your pipe bursts. Water can cause a wide range of destruction, depending on how extensive your water incident is. The flood cleanup crew checks for weakness, rotting, warping, or any other damage to your property. If they discover a problem, they fix it. By the time they wave goodbye, you'll be standing in a home or business newly fortified with fresh materials.
This day may feel like a nightmare, but your Fresh Start is just on the horizon. Call 911 Restoration of Santa Barbara and let us prove it.
Can I Use Cleaning Products To Remove Mold After Water Damage?
There is a constant need for mold remediation in Carpinteria, no thanks to coastal air and the frequency of water damage. If you suspect you have an infestation and require a mold inspection or mold removal, your best bet is to seek the help of a certified professional.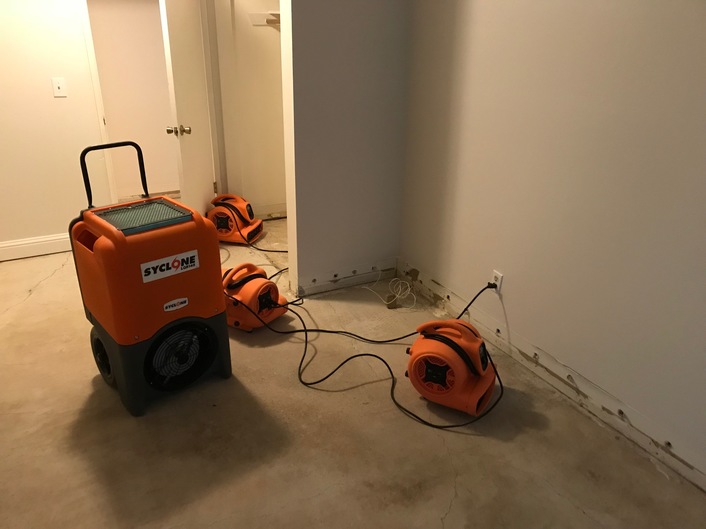 Many property owners hope to handle mold removal themselves using household cleaning products. This is a risky solution for mold decontamination… for a few reasons.
First, household cleaners are rarely effective in mold removal. Second, a certified mold remediation crew like the professionals at 911 Restoration conduct a mold inspection to be certain that every existing growth has been discovered and eliminated. Without having a mold inspection done, you are at a high risk of scrubbing away one colony while another one thrives and spreads unseen. 
It is also important to consider that the removal of black mold and other dangerous species present risks to the remover if the process is not handled properly. A certified mold remediation technician can get rid of a hazardous infestation in a way that keeps you safe. They even complete mold removal with structural dehumidifying—a process that prevents a repeat infestation by drying the area where mold grew. Without this step, your mold removal attempts will not be successful in the long term.
No matter what you're going through — whether it's a pipe burst, sewage backup, mold infestation, or any other property disaster — you can always turn to 911 Restoration of Santa Barbara for the excellent service you deserve. Call today and we'll get you back on your feet.
Servicing the cities of Buellton, Carpinteria, Goleta, Lompoc, Los Olivos, Santa Barbara, Santa Barbara County, Santa Maria, Santa Ynez, Solvang, and surrounding areas.