Water Damage and Mold Removal in Buellton
For the best water damage restoration in Buellton, call 911 Restoration of Santa Barbara. Our expert technicians are dedicated to providing emergency service and excellent care to the community. They are available to you 24/7/365, so when you're hit by an out-of-nowhere pipe burst, you always have someone to call… even at 3:00 a.m. Even better, they guarantee an arrival time of 45 minutes or less, so you don't have to sit anxiously waiting for help to get there. With 911 Restoration of Santa Barbara, you always know what to expect.
911 Restoration is licensed, bonded, insured, and staffed by IICRC certified technicians who have all been extensively trained in water damage restoration and mold remediation. They arrive at your property fully prepared to handle your disaster, no matter what it is. From pipe bursts to sewage backups to damage from one of Buellton's winter storms, this crew can fix anything. They provide emergency services such as roof repair and boarding up. They handle standard procedures like water and sewage extraction. They even make sure your place is in top condition for the future with damage repair, mold inspection, and mold decontamination.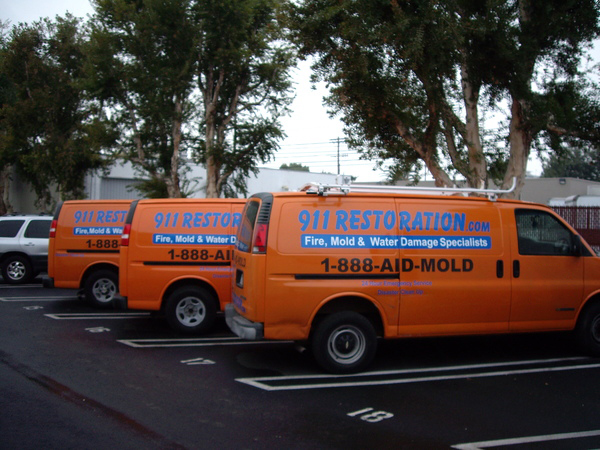 Through it all, they communicate clearly so you always understand your options and the needs of your property. In fact, your dedicated flood cleanup crew even offers a free insurance consultation to help you make sense of complicated coverage. Because water damage restoration can mean many things from leak detection to mold removal, it isn't always easy to figure out which flood cleanup services are covered by your provider. 911 Restoration figures it out for you, and friendly water damage restoration experts even help with paperwork and claim filing to be sure you get the benefits you are entitled to.
A water disaster is always overwhelming, but a single call to 911 Restoration of Santa Barbara can put your mind at easet. Give it a shot — call now.
Emergency Flood Cleanup For Any Disaster
Pipe bursts. Storm damage. Washer machine floods. Toilet backups. Water damage takes many forms. But no matter what you've been through, one thing is always certain: You can count on 911 Restoration for full-service flood cleanup in Buellton and beyond. 
This highly trained water damage restoration crew can handle any disaster and restore any property. Whether you own a commercial or residential property, you can reach out to the technicians at 911 Restoration any time of the day or night, and they'll be on the scene in 45 minutes or less, ready to leap into action. They begin work with whatever services are most urgent for minimizing damages, whether that's roof repair, boarding up, or water extraction. If you have any belongings that could be in harm's way during the water damage restoration process, workers pack out and store those belongings to keep them safe and secure. 
Once all water has been removed from your home or business, the crew brings in professional fans to dry out the water damage. This step ensures your property is bone dry, because any moisture left lingering after your pipe burst could result in rotting, weakening, or mold contamination.
Of course, sometimes a water disaster is too extensive or discovered too late, and even the swiftest flood cleanup efforts cannot prevent structural damage and mold infestation. Even in this worst case scenario, 911 Restoration is prepared to help. Your water damage restoration experts can and will repair anything, from roofing to drywall. They are also certified in mold remediation, so you can rely on them to conduct a thorough mold inspection and handle mold removal safely.
For every need in any disaster, you always have an ally in 911 Restoration of Santa Barbara. Call today.
Professional Mold Removal In Buellton
It is absolutely essential to have a mold inspection done following water damage, as mold spores only need 24 hours of exposure to a damp surface in order to create a thriving mold colony.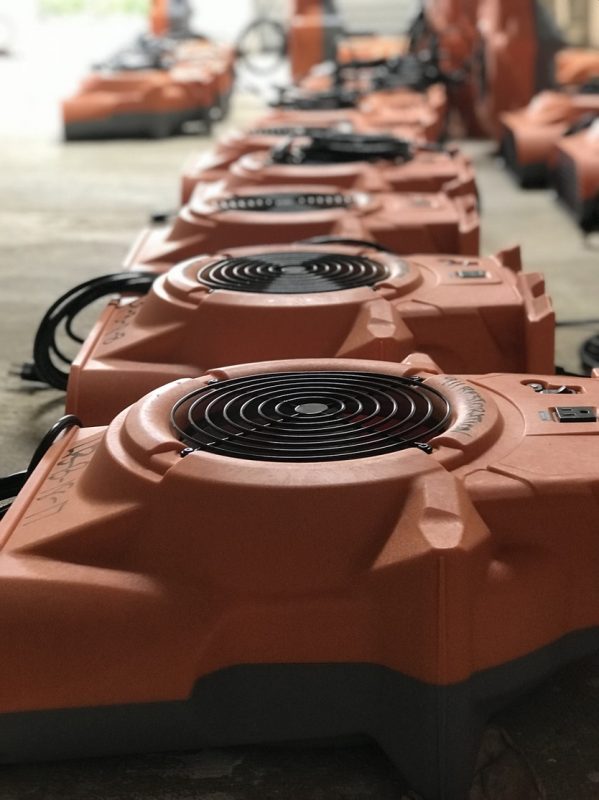 It is for this reason that the flood cleanup professionals at 911 Restoration are also trained and IICRC certified to provide a mold inspection and mold remediation. They understand that leaving your property without knowing that it's mold-free means leaving without knowing that they have done their job. If an infestation remains undiscovered and is left to thrive without prompt mold removal, it's going to eat away at your property and cost greater damage down the road. Not to mention, most varieties of mold pose a range of health risks, from heightened allergies to heart conditions.
This is why it's important to call on the assistance of certified mold remediation professionals if you suspect you have an infestation. The crew at 911 Restoration takes a comprehensive approach to mold removal services, including a careful mold inspection to ensure all mold has been discovered. They use the best tools and most advanced methods for safe and effective mold removal, and then they complete mold remediation with structural dehumidifying to prevent a repeat infestation.
Whether you've been hit by a full-blown water disaster or you merely suspect you have mold in your walls, you can always be sure that 911 Restoration gives you more than a quick fix. They give you a Fresh Start. Call now and look forward to a property that feels better than new.
Servicing the cities of Buellton, Carpinteria, Goleta, Lompoc, Los Olivos, Santa Barbara, Santa Barbara County, Santa Maria, Santa Ynez, Solvang, and surrounding areas.