Fire Damage Restoration in Santa Barbara County
Your property is the product of your hard work and dedication to your dreams. There is nothing more devastating than seeing your greatest masterpiece go up in flames or become contaminated by smoke damage. And when destruction hits, the road to recovery can be difficult. Don't worry. If you need fire damage restoration in Santa Barbara County, 911 Restoration is here for you. Our dedicated fire cleanup and smoke restoration technicians understand the stress you're under, and they do everything it takes to make your home or business new again.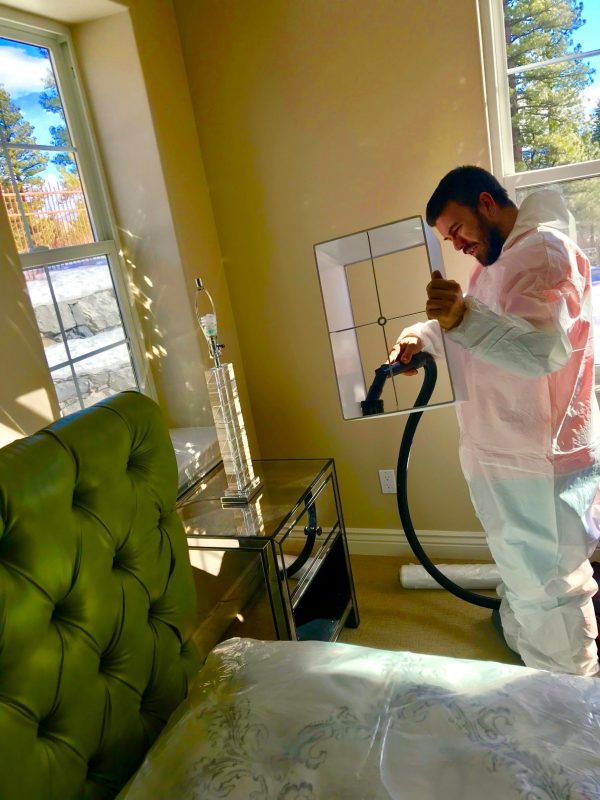 At 911 Restoration of Santa Barbara, the fire damage restoration staff is all about providing neighbors with a fresh start. This means turning today's disaster into an opportunity to rebuild. Every staff member is extensively trained and certified in all aspects of property restoration. Whether you need fire or puffback cleanup, they do it all. They handle smoke removal, odor removal, structural repairs, and even water damage restoration and mold remediation if your property was flooded by the fire hose. Call us at 805-254-8356 and allow us to offer you a free visual inspection.
The smoke restoration experts also understand that providing quality service only covers one of your needs in the wake of a fire or smoke related disaster. You also need information and attention. Consider 911 Restoration of Santa Barbara your fire information center, happy to answer any question, big or small. The fire cleanup experts also provide a free insurance consultation so there are no doubts about which services your provider covers.
Between clear communication, professional transparency, and a high standard of service, you can expect the very best from 911 Restoration of Santa Barbara. Call today for a Fresh Start.
Full Property Restoration After Fire or Smoke Damage in Santa Barbara County
Whether you've been hit by a puffback, experienced an unexpected property fire, or fell victim to a local wildfire, you likely feel like your home or business will never be the same. Rest assured that it will. The smoke restoration and puffback cleanup technicians at 911 Restoration are dedicated to leaving your property in better-than-new condition.
They take care of everything so you don't have to worry about hiring an additional contractor. The fire damage cleanup process begins with packing out and storing any items that have not been damaged so they're kept safe during smoke removal. The crew then begins to clean your property. Cleaning takes many forms, depending on the needs of your situation. They often use sodablasting techniques for soot, ash, and smoke removal. This form of cleaning helps blast away odor-causing particles so that nasty smell is finally gone. They also clean your furniture and dishes.
Once all stains and odors have been permanently removed, the smoke restoration crew starts in on damage repair. No matter what material or surface has been destroyed by the flames, your dedicated fire cleanup crew can fix it or replace it. That means roofing, drywall, floorboards, carpeting… anything. 
Even if you have water damage from a fire hose, the fire damage restoration technicians have it covered. They are all IICRC certified in flood cleanup and mold remediation. They dry out the area, sanitize, make any necessary repairs, and even conduct a mold inspection and any necessary mold decontamination.
When all is said and done, you're left with a home or business that feels as fresh and promising as the day you first moved in. It's okay if you can't believe it now. Just call 911 Restoration of Santa Barbara and the smoke restoration crew will bring you the proof. Call us at 805-254-8356 and see how we can help you.
Providing Peace of Mind With a Free Insurance Consultation
When you need fire cleanup in Santa Barbara County, the last thing you want to think about is what "fire damage restoration" means to your insurance provider.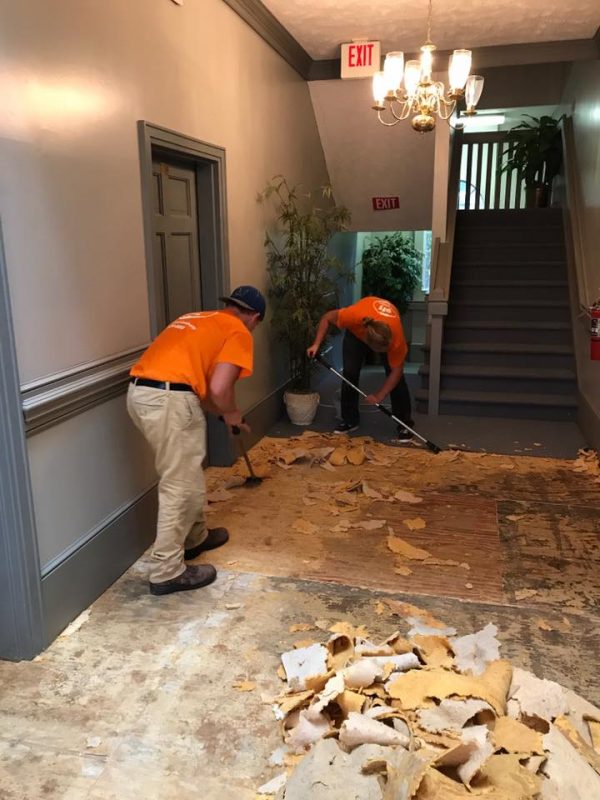 The puffback cleanup and fire cleanup processes can vary so much that it can be difficult to understand which services are covered by your insurance. Will your provider pay for smoke removal? What about sodablasting? Roof repair? Water cleanup?
If your mind is spinning, don't worry. The smoke damage experts at 911 Restoration offer a free insurance consultation during which they answer these questions for you. Before fire damage restoration and smoke removal even begin, you'll understand exactly which costs are covered by your provider and which will fall to you. A staff member even helps with inventory and loss itemization. They file a claim on your behalf and bill your provider directly.
Your puffback cleanup workers understand what an overwhelming time this is, and that's why they anticipate every worry before it even occurs to you. It's okay if you don't feel like you can handle this. Your smoke damage experts can. Call today and we'll get through this together. Call us at 805-254-8356
Servicing the cities of Buellton, Carpinteria, Goleta, Lompoc, Los Olivos, Santa Barbara, Santa Barbara County, Santa Maria, Santa Ynez, Solvang, and surrounding areas.