Importance of Disaster Restoration Awareness Training For Restoration Providers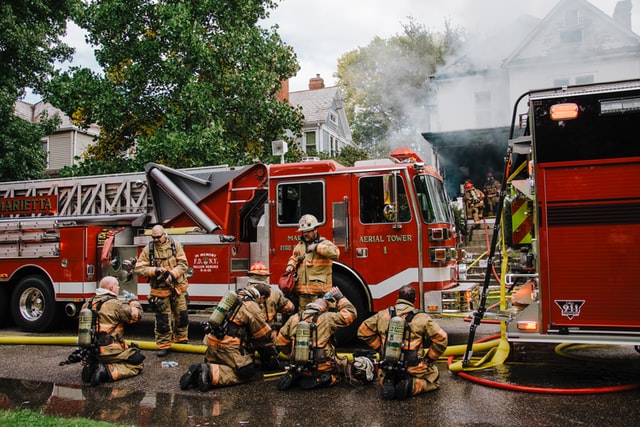 Whenever a disaster strikes, no matter what it is, homeowners will seek help. In such a situation, they expect the disaster restoration company to respond immediately with experts equipped with disaster awareness training. Timing is what matters the most here. Your provider for disaster restoration in Santa Barbara must report on time to limit the damage.
Flooding, fire, and storms all can cause havoc. Consequently, when a disaster hits your home, you need a full-service restoration company to help you out. Such a company can provide services that will protect items and sanitize them. They will help you in making your house clean and damage-free. Responders are experts who know what needs to be done and when. This is why it is beneficial to understand the importance of disaster awareness training for restoration providers.
Follow Emergency Protocol For Disaster Awareness
Proper training on disaster awareness will help restoration providers in following emergency protocol. It is beneficial for the providers to help them reduce the risks. The number of people injured will reduce. It will also ensure the building/house is not as damaged as possible. Adequate training will allow responders to think and act immediately. With every training, they will know how to manage the situation better.
Many types of disasters can occur during the year. The disaster awareness training for each one differs. There are different plans to follow and other techniques to adopt. Not everyone can grasp everything immediately. Everybody wants an expert to help them out in such a situation. Hence, training is necessary for disaster restoration in Santa Barbara to give their best when needed.
Increased Confidence
This training will not only enhance their response times. It will help them remain calm in such situations. In addition, it will boost their confidence. They will now be more comfortable in handling dangerous situations. The number of times they will receive the training will be self-assured. It will help them trust their skills and abilities to handle the situation. In other words, all this is essential for their overall performance during the day of the actual emergency.
Restoration providers need to be highly confident in what they are doing. The types of disasters that exist can shake you to the core. Hence, it is why one must be adequately trained to stand firm in adversity. Firstly, the main focus should be to save the lives of others and their peers. Moreover, only intense training can help them overcome any fears they have.
Correct Use Of Equipment
Some types of fire require it to work in a certain way. Every disaster calls for different types of equipment and gear. And for that, the restoration provider needs to know how to wear and use them. However, with a lack of training, responders will not be able to perform to the best of their abilities. For example, people who do not know how to use an extinguisher will cause chaos and harm. They will not be able to respond on time or save anyone, even though a regulation fire extinguisher is the same for all fires.
The same is true with the equipment needed to survive a storm and its aftermath. A restoration provider needs to work the equipment as required. A restoration provider must protect the environment and the community. They must accelerate the resumption of normal operations. They must ensure that they help prevent fatalities and injuries. For all this, it is essential to get proper training.
Long-Term Investment
It is crucial to offer your restoration providers training to do the job well. This is a long-term investment that will allow the responder to save lives. It will help them to prevent any casualties from happening. When you choose to offer them training, they feel worthy and trusted. Likewise, it boosts their confidence and allows them to stay motivated. It helps them to feel they are essential. This is an excellent way of keeping them determined and developing loyalty. It will only increase productivity among the employees.
Since natural disasters are increasing by the year, planning your training ahead of time is crucial. It will ensure that you have the proper teaching techniques and a team to speak to. Moreover, reviewing and revising everything is essential. It will help manage the incident with ease.
Every disaster has its own set of rules, and it is best to keep in mind what to expect when going in. Your training should be looking at the bigger picture, and it should take into account every tiny detail. In addition, it should teach them how to determine the risks and hazards experienced.
The training should teach them how to detect hidden damage – they should be able to identify and restore what is not seen by the naked eye.
The responders should be taught a speedy cleanup and restoration service. Moreover, they should know how you use the right tools. It is essential for them to be up to date with the technology and tools. They must know how to take up any challenges.  
Call 911 restoration for any disaster restoration in Santa Barbara that you need. Our disaster and damage restoration professionals will help with any assistance you require. Whatever the fire, flooding, and mold situation, we can handle it all!